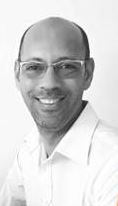 Selling destinations to our clients
Being in the travel industry, we are constantly selling destinations to our clients. In order to do this with conviction we need to travel so that we can make quality recommendations to our customers. Most recently our Travel Manager, Brendan Pottier, travelled to Thailand and had the following to say about his experience.
Brendan travelled to Phukhet and stayed at the Sunset Beach Resort in Patong, Thailand. The highlight of his stay at this resort was spending time at the outside pool, lounging in the water and enjoying refreshing cocktails and mocktails from the a fully stocked bar He recommends staying in the superior room or superior pool view room as they are quieter than normal rooms. This resort is rated 3 stars and Brendan says it lives up to this rating, however you should not expect a 5 star experience.
Brendan then travelled to Phi Phi Island, Thailand, where he stayed at the Zeavola Resort. He went on to say that his experience, ranging from the food to the excellent service, was phenomenal, but if he had to choose his favourite thing, it would be the beautiful white-sanded beach. Brendan explained that the Resort was reasonable priced for a 5 star establishment and that the staff was attentive but not overwhelming. He enjoyed the food so much that he ate the baked chicken breast with veggies and mash 3 times, because the flavours were mouth watering.
The highlight of his trip was the view from the Promthep Cape – the southernmost tip of Thailand where the scenery is breathtakingly beautiful.
Brendan had the following tips for future travellers:
To spend less time in the air, try to fly to Thailand via the Middle East to cut your travelling time by 6 hours as opposed to flying via Hong Kong.
Make sure to read through your transfer documents thoroughly at Phuket Airport, as this will assist you in finding your correct exit.
If you want to visit Bangla Road in Phuket, the Sunset Beach Resort has a complimentary shuttle that runs until 9pm.
Should you want to visit Zeavola, use the speedboat transfer, as it is quick, easy and luxurious.
It is better and cheaper to withdraw large amounts of money at a time to avoid high bank charges.
Brendan says he would definitely go back to Zeavola as he has been to Phuket twice and would really like to spend more time on Phi Phi Island. He goes on to say that Thailand is definitely worth the visit for South Africans as it is affordable and beautiful.
By Brendan Pottier
Travel Manager
iGO Travel
If you cant go abroad for a pampering session, maybe consider a Spa Experience?
List your business and join our network of business moguls for insider tips and tricks.
Today is the beginning of Level 4 Water Restrictions in Cape Town. Are you ready?
---
Related Articles:
Zoom Fatigue - Five Reasons Why You Want to Step onto a Plane Again
0 comment(s)
---
Supporting Small Business Through Ecosystem Boost
0 comment(s)
---
The Africa Continental Free Trade Area Protocol on Investment: A Prickly Pear for SADC and other Regional Economic Communities
0 comment(s)
---
#TakeControl Over Your Debt!
0 comment(s)
---
In a Post Covid-World, the Africa Continental Free Trade Area could not come soon enough
0 comment(s)
---