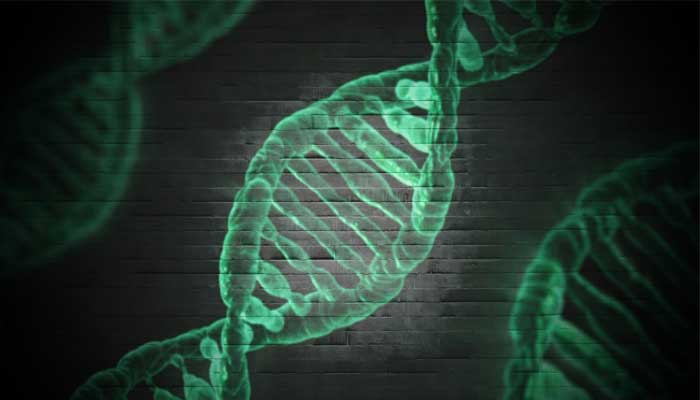 It's now understood individuals don't 'grow out' of ADHD. It persists through adolescence and into adulthood – making correct treatment of the condition crucial. A breakthrough genetic test, now available in South Africa, empowers medical professionals to better prescribe ADHD medications based on patients' DNA – for more accurate treatment and fewer side effects.
Dealing with psychotropics
Psychotropic medications alter mood and behaviour by creating changes in the brain. Included in the class of psychotropic drugs are those used to treat ADHD.
While prescription of ADHD medication – and other psychotropic drugs – has, until now, largely followed a 'trial and error' approach, genetic tests might be the solution for treating neurodevelopmental disorders like ADHD. And understanding how ADHD medications are processed in the body.
Critical conditions
Psychiatrist Dr Sarvani Pather recognises the need for more personalised prescription of psychotropic medications. She explains the necessity for deeper insights and enhanced treatment.
"Prescribing psychotropic drugs can be difficult because of possible side effects, tolerability and because they can take time to work. This is a challenge when treating severe disorders, because patients desperately need the benefits of the medication to function in their daily lives."
Why ADHD treatments matter
An example of this, cites Pather, is the use of medications such as methylphenidate, atomoxetine, amphetamine or clonidine (amongst others), used to treat ADHD. Untreated ADHD can result in anxiety, mood and substance disorders, overall poorer quality of life – and children and adults not fulfilling their potential, explains Pather.
"Adults with untreated ADHD often have relationship difficulties, struggle to hold down jobs and are at increased risk of car accidents," says Pather. "Children and teenagers might suffer from low self-esteem, and ADHD can have a severe impact on their normal development. The sooner the condition is treated, the better."
Children, adults and teens depend on ADHD medication to bring normality and focus into their lives, by targeting the core symptoms of the condition – impulsivity, hyperactivity and inattention. There can be an enormous ripple effect from individuals taking the incorrect medication, or the correct medication at the incorrect dosage. And as medical professionals attempt to right the wrongs of 'one size fits all' prescription by changing drugs and dosages for the patient, the side effects and symptoms can intensify in the process.
Harnessing genetics for enhanced treatment
The case for personalised and specific treatment of ADHD requires minimal justification. mygeneRx, a genetic test done via a simple cheek swab in the comfort of the patient's home, tests for genetic markers that affect the metabolism of a range of ADHD medications.
A deeper understanding of the patient's DNA and how this effects the metabolism of ADHD medications in the body, gives medical professionals the ability to avoid a 'trial and error' approach and prescribe the right medication, at the right dose, for the right patient.
"Genetic tests like mygeneRx allow for better pharmacotherapy. If we know which drugs work for an individual, the exact dose needed and likelihood of side effects before initiating treatment, we can minimise the 'trial' necessary before seeing a response, remission, or resolution of symptoms. This means fewer negative side effects for the individual with ADHD and – most importantly – preventing the disorder from having a negative and fundamental impact on their lives."
For more information on mygeneRx or to order a home test kit, visit www.mygeneRx.co.za.
Discover how ADD and ADHD symptoms can present themselves in adolescence.
Become a partner to receive your web profile and pressroom.
Contact Business Essentials for more information.
---
Related Articles:
How Long Does Debt Counselling Take?
0 comment(s)
---
The Willard® BLUE Battery Promotion Has a Winner!
0 comment(s)
---
The Development of a Solar Photovoltaic Market in Ghana
0 comment(s)
---
Businesses to be Verified Based on New B-BBEE Code Amendments from 01 December
0 comment(s)
---
SAP SuccessFactors & Skillsoft
0 comment(s)
---