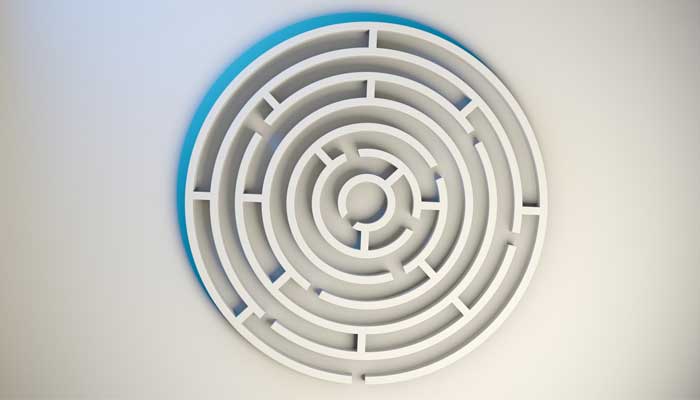 In today's business landscape, small and especially black-owned audit firms face challenges across different areas and at different levels. The first and most significant challenge is the proverbial elephant in the room. The Big Four audit firms occupy at least 90% of the market in South Africa, the rest is split between the smaller firms which are in their thousands.
It is exceedingly challenging for smaller firms to break into the larger corporate and public sector and without access to these sectors building a track record with a reputable client base becomes the next challenge.
In addition to this, a company of our size is also affected by the other smaller and non-regulated and sometimes even fraudulent entities operating at a lower level. This would be your bookkeepers, tax practitioners and sometimes even unaccredited companies that do take a considerable chunk of the market due to lower prices and quicker turnaround times; albeit sometimes at a compromised quality output.
Skills shortages is another challenge that service-orientated companies face, while small companies generally have a lower staff turnover rate they often have to employ lesser skilled or qualified individuals due to affordability. This often leads to firms our size needing to undercut their prices to meet the demand at that level.
In a time of digital media, even audit firms cannot afford to be complacent with their digital presence and footprint. We have as much as possible tried to automate as many of our individual or smaller entity targeted services such as Company Secretarial services and BEE Verifications. We also incorporate digital platforms for recruitment purposes.
While we cannot be complacent, there is also a limit to how much growth can be achieved using this mechanism. To be of any value, Digital Media management for a professional services firm requires a team that is innovative and capable which we have often found links back to our skills shortage  problem where we do not have the right skills to innovate, develop and implement new functionality to keep us ahead of trends.
These are just some of the challenges that we face however these are not exclusive to audit firms only. These are ordinary challenges that small businesses face today that sometimes necessitate that they gravitate to the basics of business, where networking was an essential business tool and digital media was a far-off future possibility.
As a group of companies servicing mostly the small and medium business segment across various business essential services, what is clear to us is that getting the basics right from the beginning will ensure company's never have to consider going back to the basics and are better positioned to adjust and adapt to developments in new technology, business and people practices.
Incorporation
From the moment an individual decides their new business idea is worthy of being formally incorporated and being pursued, it is important that one consider carefully the partners one goes into business with. One of the biggest reasons why some businesses never even make it past the sprout stage is the choice in partners.
It is usually friends, partners or other family members and we often get requests from feuding family members to remove directors or incorporate new companies without those individuals so the business can start trading. Some of these ideas never even get off the ground because of personal differences between the partners.
When choosing a partner it is important to consider what specific skills set this person brings to the party and value their presence bring to the business. Partnerships should as best as possible be strategic and purposeful.
Compliance
It is said that "Success is when Opportunity meets Preparation" and we know first-hand how true this is. We have experienced countless times how clients often miss opportunities because they were not prepared and didn't have the necessary compliance documentation. Any individual with an intention to carry out business in South Africa should familiarise themselves with the compliance requirements both from a legislation perspective as well as from a client perspective as well.
Opportunities are often missed because tax returns are not up to date, financials have not been prepared or audited and B-BBEE Certificates have expired etc.
Finance-ready
What is the most common challenge that new and growing businesses face? Access to funding. How are these businesses preparing themselves to respond to opportunities for funding? For some reason we reached an apex in the South African business landscape where we felt or were told to "discard the business plan". As ill-advised as this is, it's easier to heed the call because it is a tedious and costly exercise to prepare a business plan.
Without a professionally prepared business with financial projections demonstrating the businesses feasibility and future ability to repay funding or remain sustainable; it is difficult to get any form of funding or loans.
Branding
Branding presents a significant part of start-up costs and most start-ups cannot afford the advice and services of a branding expert. There are so many things business owners do not consider when deciding on their corporate branding, starting with the name they choose. Is this a name that bears long-term prospects or will it need to be rebranded a few years down the line? What will your website domain look like? What colours do you choose for your brand and what are the rules in terms of printing promotional material. Having multiple colours on your logo will cost you more to print for example.
Depending on the product or service offering, business owners might also want to consider a robust website which will grow with the company and be able to add as much functionality as possible which reduces the need for human interaction in the early days when you want to keep your overhead costs.
Human Resource Practices
Established companies that start experiencing the growing pains of an increasing workforce often have not bothered with the HR basics in the beginning. The HR administration is almost always the last thing on the list of priorities for business owners however in the long run it presents challenges because things as basic as policies, employment contracts or leave administration are not in place. It becomes hard to direct and implement an HR strategy when the need arises and this forces the HR Professional (often newly appointed) to go back to the basics.
Challenges are a part of business; they must be tackled with enthusiasm and welcomed for the growth and experience they bring however getting the basics right from the start ensures that some would-be challenges are reduced in magnitude and impact on the business when they do eventually arise.
A Sound Investment – What you need to know about Loss of Hearing
The Reason that Freelancers Prefer a Co-Working Environment.
Keep up to date with industry related business tips, tricks and advice.
---
Related Articles:
Cheffing Success Takes A Lot More Than Cooking
0 comment(s)
---
Why Saving Money is Important
0 comment(s)
---
East Africa-China: A Delicate Debt Balance
0 comment(s)
---
2020 Risk Outlook: Use GRC to Build Resilience
0 comment(s)
---
2020 Ushers in New Importance for HR and Payroll Data
0 comment(s)
---