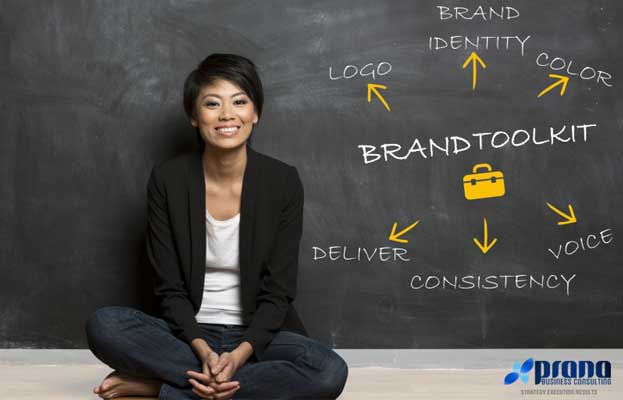 What is a brand and why is it important?
David Ogilvy defined a brand as " the intangible sum of a product's attributes". Tangible attributes of a product may be how creamy the milk tastes or how easy it is to pour out of the packaging but intangible attributes are the perceptions of a product that exist in consumers' minds. Customers cannot build a relationship with a carton of milk but they do build relationships with Clover milk. This relationship leads to trust and loyalty.
A brand's first mandate is to differentiate its product from all others but its true purpose is convince shoppers that your product is the preferred choice. In Clover's case, that their milk is "Way Better" than that of their competitors. This will mean shoppers purchase and repurchase your product without being tempted to try out your competitor's and it may even justify a premium price.
Here is a list of all the tools a brand needs to be successful:
1) Logo
A logo is the face of a brand. When a customer sees this simple symbol, all their previous associations with the brand come quickly into mind. Although Nike's logo is really just a very carefully crafted tick, you are immediately reminded of sport, your favorite sportsmen and women, courage, perseverance, energy and the accomplishment of goals.
The logo is the most visually identifiable part of a brand but brands take great care to design all the visual content they offer. Designing a brand identity means to take control of all the visuals customers will associate with your brand. This will include uniform, decor, colour usage, illustration/photography style, font and typeface, letter heads, business cards, web design etc. The most important part of a good brand identity is it's consistency. People are comfortable with the familiar and once a customer has become acquainted with your brand you want them to feel at home in-store, online and at your head office.
3) Brand Voice
Also called the brand personality, this attribute defines how you speak to your customers and what you say. Some brands are motherly (like Pampers) and speak kindly with wisdom, others are thrill seekers (like RedBull) that are daring and extreme.
4) Delivering the Brand Promise
Because a brand tells a consumer who has provided this particular product, it can make promises like our apples are the freshest or our courier services are always on time. This is a brand promise, and this promise needs to be met with every single product or service. When a brand lives up to its consumer's expectations, it builds trust. When a brand breaks its promises it angers customers and creates backlash.
5) Consistency
All of the 4 above attributes of a brand are useless if they are not consistent. A brand needs to speak with one voice or its unity as a brand ceases to exist. Consistency is a work in progress and should not only apply to your marketing and design team. The sales teams need to buy into the brand's identity, voice and promise to deliver it genuinely to consumers. Management cannot contradict the organization's values on social media and need to align the company's processes with what it tells consumers. For example, a vegan brand cannot have their CEO hunting on the weekends, and a motherly brand cannot be caught using exploitative labor practices.
Brands are incredibly powerful assets, and although they are intangible can be sold for millions of dollars. This is because all of these tools take time and effort to build up but really do create a presence for your product in a consumer's mind.
The City of Cape Town is going Green in a Big Way.
Golfing in Mauritius – Par Excellence
Stay up to date with the latest News in our Pressroom.
---
Related Articles:
TSIBA Helps Entrepreneurs Leap Forward in the Business World
0 comment(s)
---
Zoom Fatigue - Five Reasons Why You Want to Step onto a Plane Again
0 comment(s)
---
Supporting Small Business Through Ecosystem Boost
0 comment(s)
---
The Africa Continental Free Trade Area Protocol on Investment: A Prickly Pear for SADC and other Regional Economic Communities
0 comment(s)
---
#TakeControl Over Your Debt!
0 comment(s)
---