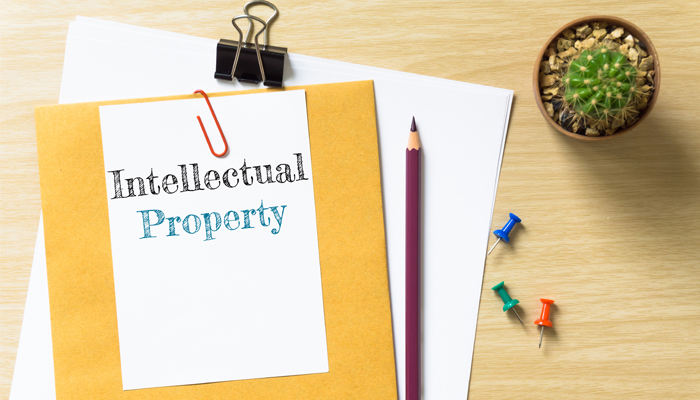 What does this policy mean for your business?

South Africa's Department of Trade and Industry released the Draft Intellectual Property Policy of the Republic of South Africa Phase I (2017) ("the Policy") on Tuesday, 9 August 2017. The Policy can be found at: Www.dti.gov.za/gazzettes/IP_Policy.pdf. Interested and affected parties have until 9 October 2017 to submit comments on the Policy. All comments can be submitted to the following email address:  ippolicy2017@thedti.gov.za.

The Policy expressly states that "National Development Plan (NDP) of South Africa calls for a greater emphasis on innovation, improved productivity, and intensive pursuit of a knowledge economy and the better exploitation of comparative and competitive advantages." The Policy is a response to this call and has built upon the 2013 Draft National Policy on Intellectual Property of South Africa and the 2016 Intellectual Property (IP) Consultative Framework.

The Policy acknowledges the importance of intellectual property, describes it as "an important policy instrument in promoting innovation, technology transfer, research and development (R&D), creative expression, consumer protection, industrial development and more broadly, economic growth".

It is commonly stated that the South African economy desperately needs growth with unemployment being at incredibly high levels. Effective strategies need to be implemented to ensure that all people benefit. This need is reflected in the Policy which says that "the National Industrial Policy Framework (NIPF), implemented through the Industrial Policy Action (IPAP), is a central component of (South Africa's) economic development strategy".  The Policy then states that the "NIPF and IPAP seek to encourage and upgrade value-added, labour absorbing industrial production, and diversify the economy by moving away from the current over-reliance on commodities and non-tradable services. Knowledge, innovation and technology are increasingly becoming the drivers of progress, growth and wealth."

Considering this, "South Africa needs to transition towards a knowledge economy, and away from over-reliance on natural resources. A specific framework of conditions is necessary to enable South Africa to make this transition, and an IP Policy is one of the core elements required to achieve this objective."
The Policy states that the current intellectual property laws do not take away the need for a "comprehensive IP Policy that will promote a holistic, balanced and coordinated approach to IP that is mindful of the many obligations mandated under the South African Constitution."

The Policy states that its goals are as follows:
To consider the development dynamics of South Africa and improve how IP supports small institutions and vulnerable individuals in society, including in the domain of public health.
To nurture and promote a culture of innovation, by enabling creators and inventors to reach their full potential and contribute towards improving the competitiveness of our industries.
To promote South African arts and culture.
To solidify South Africa's various international obligations, such as the Convention on Biological Diversity (CBD) and the Nagoya Protocol on Access to Genetic Resources and the Fair and Equitable Sharing of Benefits Arising from their Utilisation (Nagoya Protocol on ABS), in the service of our genetic resources and traditional knowledge associated with genetic resources"

The Policy proposes, among other things, several important changes to the current intellectual property system. These include:
The introduction of substantive search and examination (SSE) for patents.
The leveraging of flexibilities contained in the TRIPS Agreement "to ensure that South Africa protects IP rights while simultaneously promoting public health, local manufacture, research and development, innovation, food security, environmental considerations, transfer of technology and broad socio-economic development."
The promotion of economic empowerment through, among other means, the implementation of the "utility model" to support the registration of patents by resident small, medium and micro-enterprises (SMMEs), historically disadvantaged individuals, and companies who are operating in the informal sector.
The creation of a system for protection for traditional knowledge which will safeguard misappropriation and exploitation, as well as promote further research and development into products and services based on traditional knowledge.
The Policy states that "the overarching objective is to ensure that this comprehensive IP Policy becomes a just, balanced, and integral part of the broader development strategy for South Africa by assisting in transforming the South African economy, and thereby leveraging human resources for the broader economic benefit, increasing local manufacturing, and generating more employment."

This is an important objective and all interested and affected persons must contribute to this process by sending comments on the Policy to the address given above. A broad spectrum of informed comments is essential to assisting with the finalisation of an intellectual property policy for South Africa that will constructively guide South Africa.


By Bruce Lister


____
Find out what the latest data says about South Africa's poverty and unemployment stats!
____
The 4 Shopper Marketing Tools That Drive Sales.
____
Unpacking the do's and don't's of social media platforms with your coworkers. Should you be accepting friend requests?
---
Related Articles:
Cheffing Success Takes A Lot More Than Cooking
0 comment(s)
---
Why Saving Money is Important
0 comment(s)
---
East Africa-China: A Delicate Debt Balance
0 comment(s)
---
2020 Risk Outlook: Use GRC to Build Resilience
0 comment(s)
---
2020 Ushers in New Importance for HR and Payroll Data
0 comment(s)
---