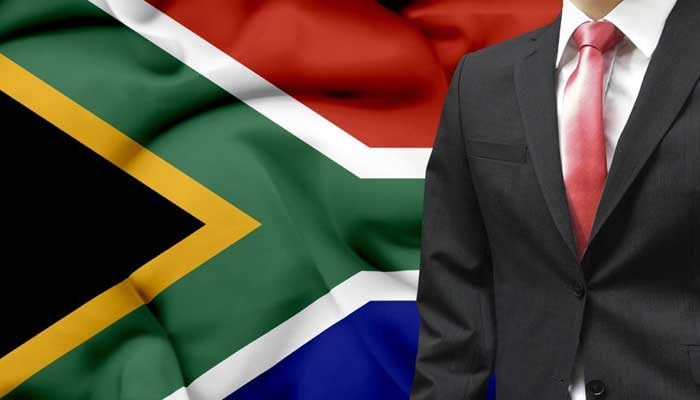 Discover four local businesses to support today!
There are many reasons why consumers buy local products mostly stemming from the sentiment of local is lekker!  The sentiment is however deeper than this, products produced in South Africa have generated a reputation of reliability, brilliance and of course a truly local African flare which we love to celebrate.
By supporting local entrepreneurs and businesses a consumer contributes to the resilient supply chain of South Africa, creating more employment opportunities and in turn naturally stimulating the economy. Buying South African products extends further than a mere convenience for consumers, as buying from these businesses and engaging in these services aid in addressing a multifaceted platform of local problems.
Reasons to support local businesses
Improving the local economy is one of the key reasons that local businesses not only partner with other local businesses, but in turn become a key incentive for consumers to support local brands. Local businesses have a foothold in their community, contributing to the businesses around them and the economy.
Supporting small business owners, inspires confidence in other entrepreneurs who are wanting to start something of their own. Taking pride in smaller businesses and not solely relying on larger chains and multinational corporations places an invested confidence in local talent.
In South Africa, small local businesses are the largest employers of local job seekers providing jobs to the residents of their communities in need. Shopping and investing in local brands and businesses is important for job creation. Local brands typically use local suppliers, creating a chain reaction of locally produced goods and services.
There are many Proudly South African brands and shops around the country currently, many making tremendous impacts in their communities and in the wider South African markets. Here are some of the local brands and services to look out for;
Mami Wata
Mami Wata is a local South African surf brand making waves across the country. The name means Mother Ocean in West African pidgin which celebrates Africa and some of the treasured gifts given to us namely; nature and surfing.
Founded by Nick Dutton, Andy Davis and Peet Pienaar, the team, based in Cape Town are passionate about Africa, surfing and of course design. The brand gives consumers the chance to buy Proudly South African surf gear designed to tell the story of the African surfing culture – a culture deeply admired and valued across the globe.
Consumers can buy the Mami Wata Mfazazana board shorts and Tofo surf trunks or the Mami Wata T- shirts & vests and the Mami Wata Oval caps.
Wake
Wake is the creation of Johannesburg-based designer, Pieter Burger. The designer first launched in 2013 and has been taking the fashion industry by storm with his African themed designs incorporating delightful silhouettes in the pieces.
The aim is to incorporate African aesthetic in the Wake brand, using basic shapes, vibrant and vivid choices with fabrics, textures and colours. Wake's flagship store is located in Braamfontein in Johannesburg. The brand focuses on conceptual pieces while placing it in the eady-to-wear category of clothing. There are black and white prints with an infusion of African energy within all the pieces.
MaXhosa by Laduma
Laduma Ngxokolo started the MaXhosa By Laduma brand in 2010 with a desire to explore the world of fashionable knitwear designs that would be ideal for amakrwala (Xhosa initiates).
The designs are a result of Laduma's desire to create clothing that showcased modern knitwear for men and women who prescribed by tradition to dress up for six months before the traditional manhood initiation.
The aim was to develop premium and comfortable knitwear that celebrated the tradition and the Xhosa aesthetics. The brand emphasised the traditional Xhosa beadwork, the patterns, colours and the symbolism on the modern knitwear items.
Quench
The online age of convenience has arrived in the form of an alcohol delivery app. As times change, so does our time for activities such as shopping. The recently created app which was started by three Stellenbosch students, Stuart Smith, Liam Mccreedy, and Marc Knowles, launched in the student town of Stellenbosch and has since expanded to the Atlantic Seaboard in Cape Town.
The sleek, sophisticated and quite frankly, funky app gives all online customers the ability to swipe through many options on their site with delivery taking place typically within the hour.
The team have a philosophy that is firmly grounded in the concept of learning from lived-experience, evolving through people who inspire the brand as well as themselves. The team is pursuing a new lifestyle in 2017 striving to embody a spirit of adventure with friends and family.
____
Find out why small businesses and entrepreneurs are vital to the economy.
____
Find out what does the Draft Intellectual Property Policy mean for your business?
____
Want to stay up to date with industry related news? Check out our Pressroom.
---
Related Articles:
The Fourth Industrial Revolution
0 comment(s)
---
The Sun Always Shines on the Sonique Side of Life!
0 comment(s)
---
ContinuitySA Partnership Programme Officially Launches
0 comment(s)
---
Intuition as a Leadership Tool – It's Like Having the World Wide Web in Your Head
0 comment(s)
---
Do You Really Know How Much It Costs to Manage Your Company Travel Manually?
0 comment(s)
---