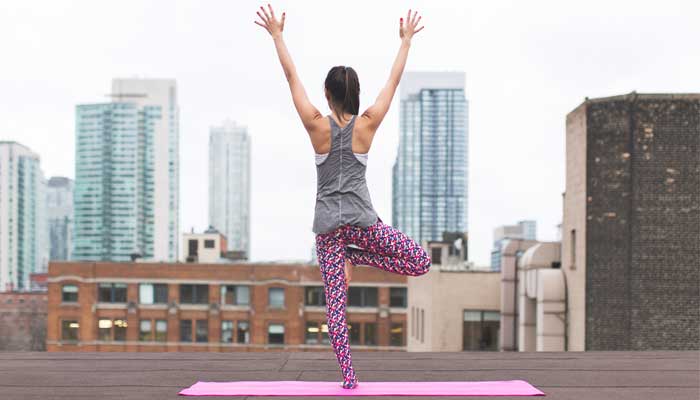 Wellness programmes provide healthier work environments and increased productivity.
Employee wellness can be boosted by 2 simple things – on-site gyms and a healthy canteen. However, as important as these two resources are, only progressive companies are aware that employee wellness goes far beyond healthy food and a good fitness regime. The saying 'prevention is better than cure' is valid, but it is not to say that disability cover shouldn't be an important part of your company's employee wellness plan. There are numerous benefits that come from implementing a healthy work environment, not only for employees, but employers as well.
Our country's current economic climate has seen higher stress levels and an increase in disability claims directly related to stress, so it's crucial that companies look at what they can do to avoid it happening in the first place.
The World Health Organisation describes stress as the 'global health epidemic of the 21st century'. Stress affects wellness, which leads to a decrease in productivity and businesses can simply not afford to ignore the need for greater employee support.
Employers that have implemented wellness programmes which include education around general health, psychological and mental health issues have seen huge success. These programmes not only reduce the amount of submitted claims, but have also significantly reduced absenteeism levels, leading to an increase in productivity.
People that have claimed or become disabled are able to utilise these wellness programmes to help them get back into the workplace a lot quicker from a rehabilitation perspective. The employer will have to go through an entire change in mindset, not to mention the adjustment to working hours and working conditions to ensure people are supported correctly in their roles.
These employee wellness programmes not only provide resources for people to follow a healthy lifestyle, but also offer some great perks such as discounted or free gym memberships, on-site doctors, free flu vaccines and free private health insurance. Institutions are gradually taking the wellbeing of their people to the next level and one may ask 'why do they do it?' Apart from building morale and increasing loyalty, the return on investment is measurable.
According to an article published by the Harvard Business Review in 2010, between 2002 and 2008, Johnson & Johnson cumulatively saved $250 million on health care costs, a return of $2.71 for every dollar spent, thanks to a comprehensive, strategically designed employee wellness program.
While not all companies have the resources to roll out impressive wellness programmes, there are simple changes that can make a big difference to employee health. Start with these basics:
• Ensure employees have good chairs – introducing a workstation assessment for every new employee will reduce injury related to prolonged poor posture. The main causes of disability in the workplace are musculoskeletal injuries or disorders (affecting joints, muscles, tendons or nerves). Ergonomics is therefore important.
• Pay attention to the work environment. Simply introducing air purifiers to the office space or allowing employees to open windows will reduce air pollution. Certain plants act as air purifiers so ensure there is greenery in the office.
• Ensure the members of your HR team are well informed so that they are able to recognise when an employee is taking strain. That way, the correct support can be implemented before the condition becomes unmanageable.
Early intervention has huge value in controlling disability claims and minimising them. What seems like a performance issue is often in fact a disability or critical illness matter. Old Mutual Corporate, through their Gap Assurance Product, provides clients with the necessary training and offers HR officers an 'HR 911' call centre for further information.
Michelle Action, Principal consultant of Old Mutual Corporate Consultants, says employee wellness programs need to go beyond food and fitness to reduce work related stress disability claims and increase productivity
____
Take a look at the summer decor and event trends for 2017.
____
Cape Town received R20,8 million in drought relief, find out what that means for aid in the water crisis.
____
Find out if you should be supporting local businesses more? is local really lekker? Take a look at the local businesses you can support.
---
Related Articles:
The Fourth Industrial Revolution
0 comment(s)
---
The Sun Always Shines on the Sonique Side of Life!
0 comment(s)
---
ContinuitySA Partnership Programme Officially Launches
0 comment(s)
---
Intuition as a Leadership Tool – It's Like Having the World Wide Web in Your Head
0 comment(s)
---
Do You Really Know How Much It Costs to Manage Your Company Travel Manually?
0 comment(s)
---