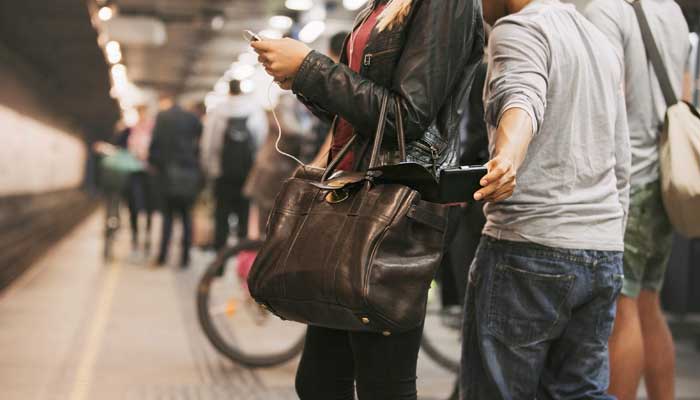 Traveling should be a fun experience, make sure you stay safe with these practical safety tips.
When people think of South Africa, they think of the final years of apartheid – riots in the streets, violence on every corner and how South Africa was on the news every night. But you have to remember that this was over 20 years ago. Quite a lot has happened in the past 23 years, and the country has made incredible strides since then.
South Africa is now one of the emerging economic powers of the world, and race relations, though far from perfect, have improved significantly. South Africa has become a favourite travel destination not only because of the beneficial currency exchange rate but also because it is one of the most beautiful places on earth. There are, however, some safety precautions you would need to take when visiting South Africa.
While much of staying safe means sticking the rules of safety you follow back at home and following your instinct, below are some suggestions to make your visit to South Africa more likely to be hassle and disaster-free.
Know where not to go
As with any big city around the world, there are areas from which you should stay away. South Africa is no exception to the rule. Ask around – hotel staff, locals and police officers – before you venture into an unfamiliar area.
Don't walk alone at night
People often become targets when walking in cities instead of taking private or public transportation. Even in a group, pickpocketing can happen, but it's more likely to occur when walking alone. Avoid walking alone whenever possible. Explore in groups, and stick to busy, well-lit streets. This is particularly important at night or in quiet areas.
Don't show your valuables
Wearing jewellery, designer clothing and taking your phone out when in public are all great ways to become a target. If you do have pricey items like a camera, keep them concealed, and never keep your passport on you.
Lock car doors and keep valuables hidden
Avoid car break-ins and carjackings by keeping the doors locked while driving and keeping valuables out of sight. In the major cities, unlicensed vehicle attendants will almost always be around to "watch" your car for you, so give them a tip for keeping an eye out for your vehicle when you're not around.
Be aware and pay attention to your instincts
It will also help to be hyper-aware. If you have to walk, take in your surroundings, look in every direction, and be diligent about letting people know that you are paying attention by looking alert and confident. Try to never be alone on a sidewalk, and stick with other people if you can.
Use universal common sense
It's very easy to travel safely in South Africa. You just need to take the same precautions you would in any other big city around the world. Follow your instincts, and if you feel uneasy in a situation, do anything necessary to get out of there as soon as possible.
Other safety tips:
• Never carry large sums of money around, just the amount of cash you need.
• Bring a whistle with you, to attract attention in case of an emergency.
• Be alert around ATM terminals and don't accept assistance from strangers as they may be attempting to distract you to obtain your card or PIN.
• Never pick up strangers or hitchhikers, no matter how friendly they appear.
• Never stop at red lights when driving alone at night.
• If you visit a township,  go with a guide. Some townships can be dangerous, but your guide will know which parts are safe.
• When paying for food at a restaurant, ask the waiter to bring the card machine to your table to avoid credit card fraud.
South Africa is a spectacular country and many people exactly like you live here, so it isn't all that bad. Don't allow the crime to ruin your vacation, but also don't let negligence wreck your life. Stay alert and be mindful. If you follow these safety tips, you should enjoy your holiday without any issues.
Whether you need a visa to visit South Africa, a short term visa for business purposes or wish to relocate permanently, the team at Black Pen Immigration has the experience and knowledge to assist you with your visa application. Call Black Pen Immigration today and speak to an expert.
____
Read about the City of Cape Town's level 5 water restrictions announcement.
____
Find out why managing work stress means going beyond employee wellness.
____
Find out if you should be supporting local businesses more? is local really lekker? Take a look at the local businesses you can support.
---
Related Articles:
Cheffing Success Takes A Lot More Than Cooking
0 comment(s)
---
Why Saving Money is Important
0 comment(s)
---
East Africa-China: A Delicate Debt Balance
0 comment(s)
---
2020 Risk Outlook: Use GRC to Build Resilience
0 comment(s)
---
2020 Ushers in New Importance for HR and Payroll Data
0 comment(s)
---