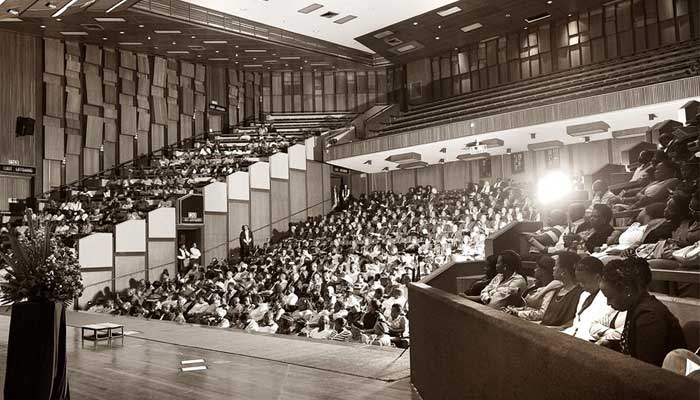 Lyceum College celebrates general manager, Benjamin van Rooyen
As Lyceum College's 100 year celebrations continue, the hard-working staff make sure that the institution gets better every year, and this is certainly something worth celebrating.
Regular people have worked steadily to remain in sync with Lyceum's brand and overall vision and have dedicated their time and effort to help the alumni get one step closer to their envisioned selves.
The staff at Lyceum College have worked holistically to drive the college's vision forward and it's that very commitment that has been the reason why the vision has continually evolved and stood the test of time, accomplishing greater things each year.
It is therefore vital to remember that behind every successful team is an influential leader driving that vision;. for Lyceum College, it is Benjamin van Rooyen.
Benjamin has been part of the Lyceum family for 12 years. He is a Lyceum alumni who studied Traffic Management. When he joined the college, he started as Traffic and Police Management's head of department then became the Academic Manager before being appointed the general manager.
The 62-year-old has witnessed the journey of Lyceum. He has seen it on the verge of being closed down and its rise to be one of the most prestigious colleges in the country.
"Looking back now I would do it all over again, I have no regrets. Some people in life pursue money, for me, it's more. I want to leave a legacy, give back what I have learnt in my life and mean something to people," said Benjamin.
The general manager is not the oldest member of the college however, he acknowledges members of his team such as Charmain Harvey and Eunice Sebabo who have been there for a long time. In his words, they are the longest serving employees of the Lyceum college.
He adds that the work he does relies greatly on teamwork and his colleagues have been a great support structure. They have ensured that they take the vision he has for the college forward.
"I want to develop people to replace me when I retire and I want to know that they will be great in following in my footsteps. That would be my legacy," said Benjamin.
According to Benjamin, being part of such a legacy is priceless. Witnessing the transformation and growth of Lyceum has been phenomenal. Overcoming the greatest challenges and celebrating monumental triumphs has all been rewarding.
The Lyceum celebrations continue; celebrating the staff, the alumni and all the elements that have made the college thrive for over 100 years.
____
Health Insurance vs Medical Aid – what are the differences and benefits?
____
Take a look at the 5 different approaches to leadership and how it changes the way you lead your team.
____
Find out if you should be supporting local businesses more? is local really lekker? Take a look at the local businesses you can support.
---
Related Articles:
Why Millennials are Losing Their Hair
0 comment(s)
---
Removing Vulnerability in Residential and Commercial Estate Management
0 comment(s)
---
What Employers Need to Know About Hearsay Evidence
0 comment(s)
---
Unpacking the BEE Management Tool
0 comment(s)
---
IBA Group Opened a Digital Twin Laboratory
0 comment(s)
---