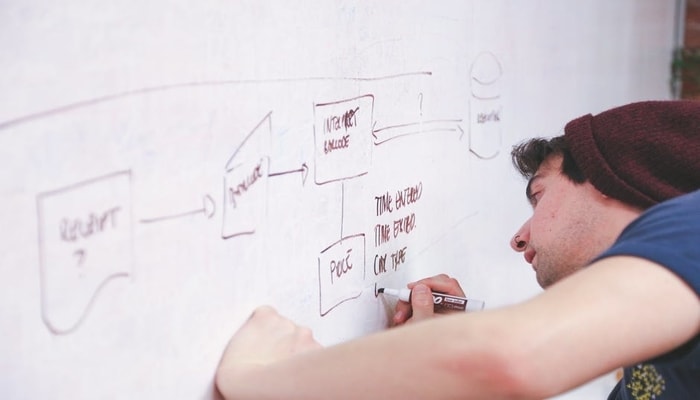 Design thinking is fast becoming a popular approach in South African business.
Design thinking is consumer-centric and focuses on problems that users might face. The aim is to create useful products, services and solutions that cater to the needs of the end user, not the other way around – it's about getting your mind to think creatively, innovatively and understand better.
The challenge is that most people are not very familiar with this concept. This is something business schools can offer corporates to improve their products and services. From this perspective, the creative process looks flaky – especially if you focus on monetisation – then the creative processes start to look irresponsible, immature and a waste of time, effort and money.

Video Credit: IBM Think Academy
Managers are great at managing business processes and finances to name a few but managing innovation is not their strong suit. The design thinking process should be constantly iterative and focused on product and service improvement according to user feedback.
This problem solving mantra has been adopted by the IT world in the 'Agile' programming technique that has been adhered to by major technology-focused companies like Facebook, Google and Uber.
It is disruptive because it states that anything CAN and SHOULD be improved. It is a concept and philosophy that more corporates should adopt because in this ever-growing digital age, start-ups will be their ultimate threat with lower overheads and more tech from the start.
Start-ups and brand new entrepreneurs  enter the business world with more creative ideas. So, bigger corporates feel vulnerable, afraid of competition and feel a need to also disrupt the market.
There is a need to train entrepreneurs to be business people and to make them more creatively inclined and confident in what they do, to do it better in this creative chaos.
The challenge for business schools is that design thinking is hard to pin down and quantify. We teach a few pieces of knowledge but the actual practice of thinking isn't taught. If that, as a starting point, sounds a bit too brief – you still need exceptional skills and education to make brilliant products.
Henley teaches design thinking to grow future leaders. Many people think teaching people is easy, but it is one of the most challenging areas to succeed as education is about transforming and moulding minds rather than knowledge. To design a syllabus that is useful, has real outputs and helps people grow, requires great imagination to develop something that detailed and complex.
____
Find out more about the level 5 water restriction in Cape Town and how you can save water.
____
Find out what happened with Bell Pottinger and their role in #statecapture in South Africa.
____
Find out what you need to know about collective agreements and employee contracts.
---
Related Articles:
Why Millennials are Losing Their Hair
0 comment(s)
---
Removing Vulnerability in Residential and Commercial Estate Management
0 comment(s)
---
What Employers Need to Know About Hearsay Evidence
0 comment(s)
---
Unpacking the BEE Management Tool
0 comment(s)
---
IBA Group Opened a Digital Twin Laboratory
0 comment(s)
---