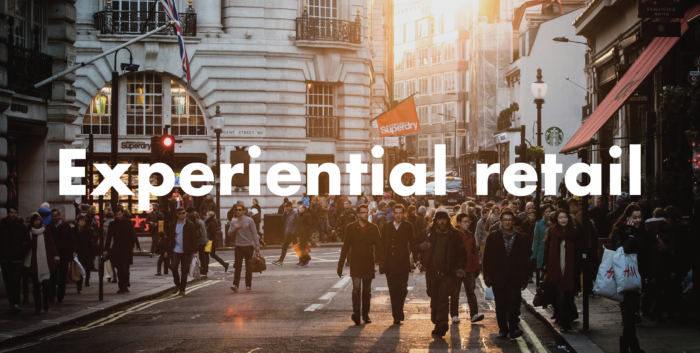 The future of shopping looks a lot more aesthetic
What is experiential retail?
Developers, property owners and retailers work on existing strategies to create experiences that attract consumers to a website, a mall or a shopping district, and keep them coming back again and again.
The economic climate in South Africa means that most shoppers have less disposable cash than they did a decade ago. At the same time, online shopping has become quite popular and is one of the top choices for South African's when it comes to convenience over the hassle of commuting to a shop. However, retailers can still succeed; they can still provide an unforgettable in-store experience that will make it worth the trip.
In order to create a retail experience that attracts customers and get them spending, retailers can focus on creating a more personal environment that shoppers cannot find anywhere else – online or offline.
There are a few key factors when it comes to designing a retail experience that drives sales, cultivates a brand relationship and long lasting customer loyalty:
A multi-sensory experience – offer what a computer or mobile phone can't (aromas, lighting design and tactile elements into their store designs). Incorporate scents that are known to be directly linked to memory and recall which can be used to create lasting memories of your shop.
Value-added retail experiences – include an in-store repair service or even an in-store training event.
Human touch points – a retail experience should be centered around interpersonal interactions. Include a range of human touch points around the store. This could be a seated consultation area, a demonstration space or a sampling table. The aim is to leave your shopper with a personal connection with your brand.
____
Find out why small businesses and entrepreneurs are vital to the economy.
____
Find out what does the Draft Intellectual Property Policy mean for your business?
____
Want to stay up to date with industry related news? Check out our Pressroom.
---
Related Articles:
Cheffing Success Takes A Lot More Than Cooking
0 comment(s)
---
Why Saving Money is Important
0 comment(s)
---
East Africa-China: A Delicate Debt Balance
0 comment(s)
---
2020 Risk Outlook: Use GRC to Build Resilience
0 comment(s)
---
2020 Ushers in New Importance for HR and Payroll Data
0 comment(s)
---