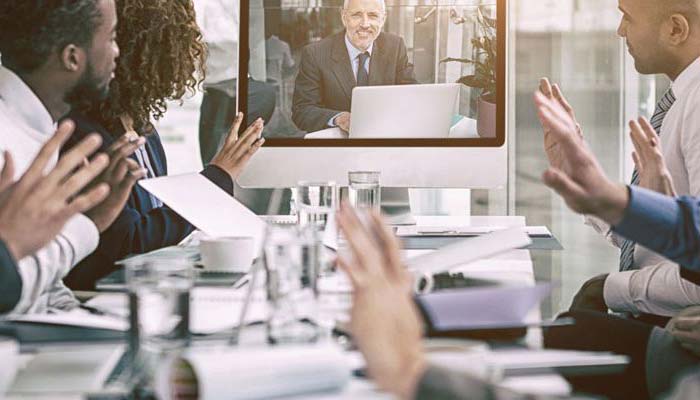 Productivity does wonders for work performance and office morale
Scroll back if you can, to the office of the 1970s where working 9-to-5 was the norm and employee happiness had little or no bearing in a largely autonomous corporate environment. Today we know that the employee experience businesses create could decide whether they keep or lose talent and profits.
The '9-to-5', or eight-hour principle, was only introduced in the 1800s after massive protest against the 10-hour system carried over from the Industrial Revolution. Workers bandied together to complain about desperate working conditions, poor ventilation, low wages and long hours. The campaign slogan was "8 hours work. 8 hours recreation. 8 hours rest."
It seems some of these factors have never been eradicated with many office workers still working 16 to 17-hour days. Couple that with overcrowding in cities, traffic, lack of natural light in high-rises and it could make for an endemically unhappy workforce.
So, what can you, as a leader, do to create a work environment that will get the best results from employees and increase their bottom line? Studies have shown that the increase in productivity at a business is directly related to a variety of factors including aesthetics, creativity, training opportunities and flexibility.
Aesthetics
Decor, lighting, office furniture and temperature all have a positive effect when it comes to creating a space where work is no longer just work, but a place of fulfilment. A mixture of natural and unnatural lighting (warm and cold) is needed, depending on the purpose of each space.
Soft, warm light works best in relaxation areas, where bright or cold light stimulates the brain and increases productivity in general working areas. The same goes for temperature.
Interestingly, comfortable office furniture sways men in particular. Although, it is obvious that spending most of your day in an uncomfortable chair will launch you back into the job market faster than you can say 'LinkedIn'.
Either way, it must be a space where you are proud to host potential or existing clients. Who knows how many business deals have been lost due to empty pizza boxes left on the boardroom table on a Friday, only to surprise you as you walk in with your client on Monday.
Creativity
Serious play is not an oxymoron; it is the essence of innovation. — Michael Schrage
Fostering an environment which stirs passion and innovation is important, especially in a creative industry. Being around like-minded individuals, having access to creative tools and tech and (again) aesthetics, are all ways to get the creative juices flowing. You don't have to build a bowling alley, but taking a leaf from Google's book and add a "bring your dog to work day" or free music lessons – these could be just what your employees need to come up with the "next big thing".
Training Opportunities
All staff, but millennials particularly, want to know that they can make a difference and that they are growing. Creating opportunities for growth through training propels employees on their career path and can (and should) lead to promotion. Talented people are no longer willing to stay where they stagnate. Quality networking opportunities almost provide a platform for 'training by immersion'.
Flexibility
In a study done by the International Journal of Science and Research (IJSR), employees were happier and more productive when they felt supported and didn't feel separated from their home environment. When companies are flexible about where and when employees work, they may actually be willing to take a reduced salary to gain a better work-life balance.
Studies also showed that mothers who were able to work from home or had flexible working hours are less likely to job hop, saving companies the high cost of training new staff.
Investing in digitisation and mobile technologies that enable colleagues to collaborate more easily, in their own time, is the ideal scenario.
Reliable Equipment
Small things like slow computers, unreliable internet connections and bad phone lines all have a bearing on job satisfaction. If employees don't have the tools they need readily available to enable them to do their job, they will get demotivated and start looking elsewhere.
Whether you are a business owner needing to inspire and ignite creativity and keep your employees, a freelancer battling out your work life in coffee shops or at home between Barbie and this morning's cereal bowl, the environment you work in has more effect on your productivity than you think. This new trend is fast becoming the dominant one for entrepreneurs, freelancers and new businesses who want to be taken seriously.
Regus, the global leader and largest provider of flexible workspace solutions, has opened eight centres throughout the Cape. The 55th opening in South Africa, being the Black River Office Park Business Centre, is the only Green Star rated office park in South Africa. It  accommodates the energetic, dynamic mix of corporates, artists, actors and creatives seeking a most appealing workplace in Observatory.
The Regus Business Centres are designed with an acute appreciation for aesthetics and beauty, and are more than a place to plug in your laptop. You will find high quality furnishings, inspiration, business networking events, training opportunities, state of the art technology, super-fast WiFi and a place to impress clients.
____
Find out why small businesses and entrepreneurs are vital to the economy.
____
Find out what does the Draft Intellectual Property Policy mean for your business?
____
Find out why experiential retail design is the answer.
---
Related Articles:
The Africa Continental Free Trade Area Protocol on Investment: A Prickly Pear for SADC and other Regional Economic Communities
0 comment(s)
---
In a Post Covid-World, the Africa Continental Free Trade Area could not come soon enough
0 comment(s)
---
How the Environment Affects Your Health, and What You can do About It
0 comment(s)
---
Resilience is Critical for Business Success in Our Post-COVID-19 Future
0 comment(s)
---
Are You Ready for the 4IR?
0 comment(s)
---