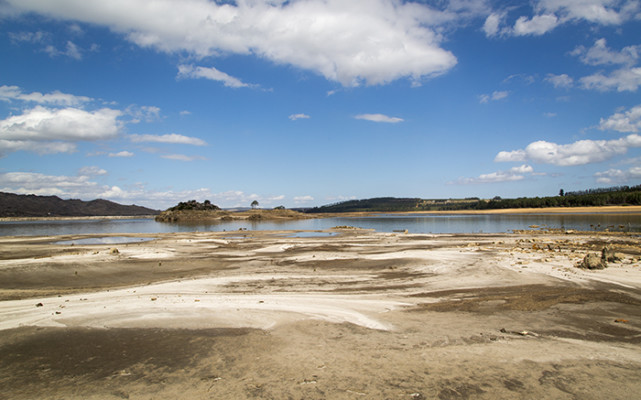 Where will you find yourself if the well runs dry?
South Africa's weather has become so unpredictable that its difficult to believe our local weather channels. The winter season has given us more sunshine than rainy days – drastically affecting the water supply of Cape Town.
Is climate change to blame or could our water supply have been managed better?
Water rationing has been implemented in the Mother City, and suburbs all across Cape Town will be affected by this to varying degrees. According to mayoral committee member responsible for water, Xanthea Limberg, a schedule for the outages cannot be provided as water systems must be managed flexibly to avoid damage to critical infrastructure.
So what happens if the axe falls on your suburb? Councillor Limberg has advised residents to store up to five litres of water for drinking and hygiene purposes at all times.
Tourism season is also upon us, with Cape Town expected to welcome thousands of visitors. Residents have been warned about water usage, but have tourist been made aware of the situation as well? Columnist Tim Eaton did a little experiment in which he posed as a tourist from Gauteng, calling numerous hotels in the Mother City. The concerning result of his experiment was that he was assured full baths were still allowed. According to Eaton, only one hotel spoke of "attempts" to reduce water usage. So how does this fit with the city's plans to limit the usage of water?
The City of Cape Town has developed a plan, as it looks to water augmentation and the construction of desalination plants to deal with the water crisis. But critics like Ricardo Pillay, a partner at a local law firm, says the municipality may be taking too long to steer us away from 'Day Zero'. There are laws that need to be followed and it is not just a simple procedure.
Pillay emphasised that the procurement legislation warranted a fair, equitable, transparent, competitive and cost-effective gaining process that supports competition and black economic empowerment requirements, and promotes economic growth by employing local labour and sourcing production content locally. "Failure to comply with tendering and public procurement laws could result in significant delays," he says.
Program facilitator at the Western Cape Economic Development Partnership, Jodi Allemeier, posed numerous questions on Facebook that left people alarmed at the seriousness of the situation. One question which stood out asked if people have engaged with their employers on work plans during 'Day Zero'. Has anyone thought about working in a building with no water for flushing toilets, while the army distributes water outside? That's the scenario given by Allemeier and it does raise concerns. One person commented with a constructive argument that "Day Zero" will not happen because "various stakeholders will become increasingly innovative in finding alternatives."
Last year, Gauteng had a week's worth of water left and was certain there would be a collapse – until a major rainfall event hit them just in time. Should we wait until the eleventh hour, or does the city have sufficient plans set in place?
____
Read all you need to know about Black Friday and Cyber Monday.
____
Find out how tests being run by Facebook could change business marketing.
____
Read why spanking your kids could land you in jail.
---
Related Articles:
Cheffing Success Takes A Lot More Than Cooking
0 comment(s)
---
Why Saving Money is Important
0 comment(s)
---
East Africa-China: A Delicate Debt Balance
0 comment(s)
---
2020 Risk Outlook: Use GRC to Build Resilience
0 comment(s)
---
2020 Ushers in New Importance for HR and Payroll Data
0 comment(s)
---