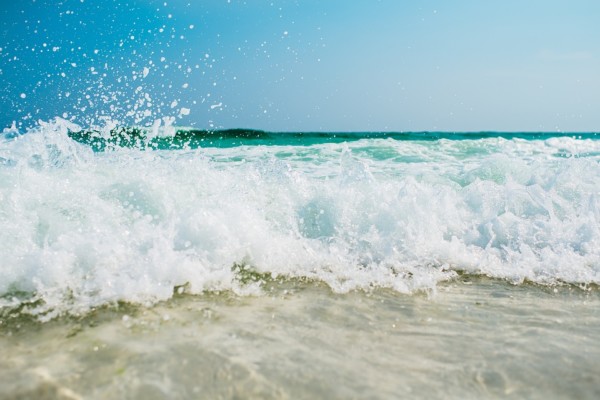 Will the new plants that convert seawater to drinkable water be effective?
Executive Mayor of Cape Town Patricia De Lille visited one of the city's modular land-based desalination plants on Sunday, 29 October 2017. The plant is expected to produce 2 million litres of water per day, which will be fed back into the city's water distribution network by February 2018.
De Lille made a commitment to Capetonians about plans for alternative water sources. "We managed to bring consumption down to 585 million litres of collective use per day from pre-restriction consumption levels of 1,1 billion litres per day. We will not allow a well-run city to run out of water," said the mayor.
She further explained that the city had a plan and that water would be supplied to all Capetonians but their help would be important.
Alternative water sources are being brought into the city's network as part of securing the water resilience. One such water source is the temporary desalination plant the city is building on East Pier Road at the V&A Waterfront.
An open-air parking lot opposite the heliports will be converted into a desalination plant that will produce 2 million litres of water every day.
The V&A Waterfront made the land available to the city at no cost. This is a good example how government and business can work together to ensure our water resilience.
The location of the site makes it easy for the local government to provide services to the desalination plant. The city will provide electricity in November 2017 and construction will start soon after.
The desalination plant is just one of eight modular land-based desalination plants the city is implementing.
The following are desalination plant sites:
    Hout Bay – to produce 4 million litres per day
    Granger Bay – to produce 8 million litres of water per day
    Red Hill/Dido Valley – to produce 2 million litres of water per day
    Strandfontein – to produce 7 million litres per day
    Monwabisi – to produce 7 million litres per day
    Harmony Park – to produce 8 million litres per day
    Cape Town Harbour – to produce 50 million litres per day
    The universal sites – to produce 20 million litres per day
It's a move in the right direction but is it that simple? How safe will the water be for drinking?
According to Professor Andre Burger, an expert in desalination and water treatment plants and the University of Stellenbosch, desalination in not an unfamiliar solution. Desalination, in simple terms, is taking water from the sea and removing the salts to make it usable.
"It can be a very difficult task and it needs the best planning. It can never be done in one month. The much more larger ones can take up to three years to complete. The Mossel Bay plant took about six months to build. This is not a quick fix," explained Burger.
He further added that when water is pumped out of the sea, approximately 45% of the total will be converted to drinking water.
Mayor De Lille previously made it known that the City of Cape Town will have to budget R3.3 billion for the water projects.
Residents are urged to continue using water sparingly, despite the efforts being implemented by the city.
The city's dam levels are currently at 28.5%.
____
Find out what the new features are for Uber in South Africa.
____
Read how the water crisis will affect the wine industry.
____
Find out how the food prices have changed since 2016.
---
Related Articles:
The Fourth Industrial Revolution
0 comment(s)
---
The Sun Always Shines on the Sonique Side of Life!
0 comment(s)
---
ContinuitySA Partnership Programme Officially Launches
0 comment(s)
---
Intuition as a Leadership Tool – It's Like Having the World Wide Web in Your Head
0 comment(s)
---
Do You Really Know How Much It Costs to Manage Your Company Travel Manually?
0 comment(s)
---