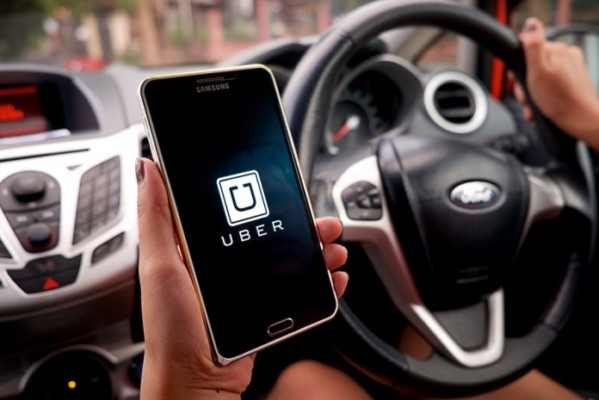 Drivers will be able to decide whether they want to accept your request or not
The ride-hailing app, Uber, introduced several new features which will allow partner-drivers across South Africa to choose when, where, and how they drive; including the new "no thanks" button.
The changes will allow the drivers to plan their day accordingly and not have any inconveniences.
Uber has spent time engaging with partner-drivers across South Africa by giving them a platform to air their views on the Uber app. "The feedback we got was monumental and partner-drivers have been very clear on what they need," said the Sub-Saharan GM of Uber Alon Lits.
"Based on these discussions, we will be rolling out products that can address three key areas: more flexibility for drivers when it comes to when they want to use Uber, using our technology to create a stress-free experience, and building on safety," he further explained.
The following includes the new features Uber will be launching:
Setting arrival destination and time
The drivers will now be able to set the time they want to arrive at their final destination (home) at any time of the day with the new 'arrival time' feature. During the course of the day, the app will notify drivers when it's time to head towards the final destination. Uber will also connect drivers to a trip that is heading in the same direction, to allow for flexibility and a little more cash earned while heading home.  
Rating Protection
Riders will be able to rate certain aspects of the Uber app and the driver. This will protect the score of the driver against a low rating received that is beyond theirs control.
'No Thanks' button
This feature will allow drivers to decline a trip request without having to worry about their earnings being affected. This new feature will mean that riders will have their requests passed on to another driver, which will shorten the waiting period.
Long trip notification
The app will attempt to make the driver's life more flexible during their daily rides. The long trip notification feature will let a driver know when there is a request that is estimated to be 45 minutes or longer. This will help the driver make plans accordingly.
The app's new features will help drivers be more comfortable and better organised when driving customers.
____
Read on the increase of fuel prices set to hit SA.
____
Find out what the 'Black Death' plague is all about.
____
Read how you can support local PE designer.
---
Related Articles:
The Africa Continental Free Trade Area Protocol on Investment: A Prickly Pear for SADC and other Regional Economic Communities
0 comment(s)
---
In a Post Covid-World, the Africa Continental Free Trade Area could not come soon enough
0 comment(s)
---
How the Environment Affects Your Health, and What You can do About It
0 comment(s)
---
Resilience is Critical for Business Success in Our Post-COVID-19 Future
0 comment(s)
---
Are You Ready for the 4IR?
0 comment(s)
---