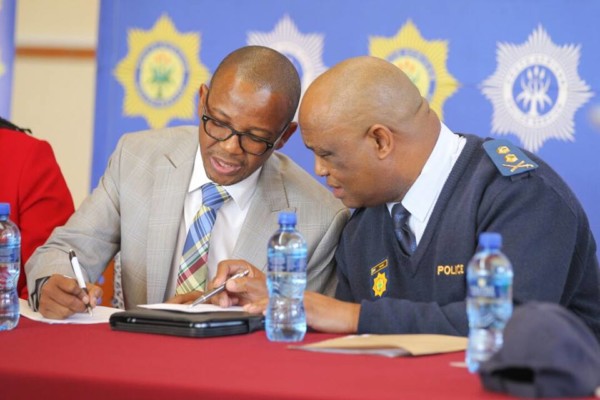 More vehicles and a higher visibility of police will mark the start of the festive season
On 15 October, the South African Police Service launched their official nationwide campaign for a safer festive season.
Deputy Minister of Police Bongani Michael Mkongi is calling all South Africans to make the choice to act against crime. During the safety launch just outside Polokwane, police said that they had put together a comprehensive operational plan addressing road safety during the festive season.
The plan entails:
The deployment of highly visible vehicles and members
Multi-disciplinary law enforcement teams focusing on critical areas
100 new vehicles handed over to police to ensure police visibility during the festive season.
Some of the issues:
Aggravated armed robberies
House robberies
Business robberies
Vehicle hijacking.
Enforcing various legislations to help deal with crimes:
Firearm, Liquor, Second-Hand Goods and Safety at Sports and Recreational Events Acts.
Targeting crimes against women, children and vulnerable persons.
Focusing on hijacked buildings and the unlawful sale of fireworks.
Road safety, such as drunken driving, speeding, driving of unroadworthy vehicles.
Enhancing border security to search for stolen property as well as drugs and human trafficking.
In 2016 more than 700 000 operations were conducted in which 83 479 people were arrested.
____
Read about Cape Town's plans for desalination plants.
____
Find out how the fuel prices will increase this festive.
____
Read how you can avoid ATM scams.
---
Related Articles:
The Fourth Industrial Revolution
0 comment(s)
---
The Sun Always Shines on the Sonique Side of Life!
0 comment(s)
---
ContinuitySA Partnership Programme Officially Launches
0 comment(s)
---
Intuition as a Leadership Tool – It's Like Having the World Wide Web in Your Head
0 comment(s)
---
Do You Really Know How Much It Costs to Manage Your Company Travel Manually?
0 comment(s)
---