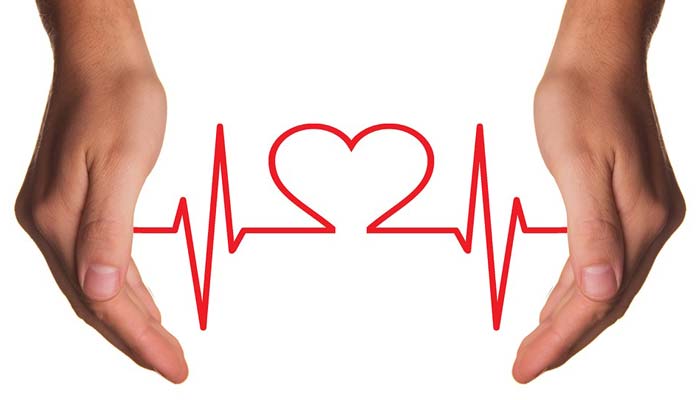 Accidents happen and unplanned medical emergencies take place every day around South Africa. If you are not adequately prepared, a sudden illness or medical crisis could cripple you financially. It is important to get medical cover as early as possible and every young South African should be considering their options.
Don't wait until it is too late
You may be new to the job scene – perhaps you just started earning a decent wage and now you are faced with real life choices that could impact your future. Medical cover is one such decision that should not be overlooked. If you are young and healthy, don't delay. This is actually the best time to join a medical aid scheme to receive medical cover, before you really need it.
At some point in your adult life, you may be confronted with the possibility of illness, surgery, specialist medical treatments or hospitalisation. You could walk out of the door right now and step straight into a life or death situation that requires medical attention. Will you be prepared to face the repercussions of such an emergency?
The reality is that our health and wellbeing can change in an instant. Without medical cover or a hospital plan, specialised medical treatments could require a huge financial investment that may spiral into a lifetime of unwanted debt.
Medical cover from a young age thus empowers you to help your future self. In many ways it is your insurance plan against any unexpected health risk. It may seem expensive at first, but by signing up for early medical cover, you could help to improve your future quality of life – and save in the long run.
Tailored packages to suit you
Instead of succumbing to the many challenges posed by the public healthcare system in South Africa, medical aid schemes help to enable you, giving you access to private healthcare and associated benefits when you most need it.
Medical aid schemes offer you a variety of packages to choose from, depending on your needs and what you are able to afford. Ranging from basic hospital plans to comprehensive care packages, consider your options carefully and choose a plan that meets your requirements.
If you are just starting out, it is advised to at least subscribe to a hospital plan, which is an entry-level medical plan that will cover the costs of your stay if hospitalised. Choosing a package that is affordable and designed according to your needs is very important. Remember, you are able to upgrade your medical cover per annum as your lifestyle and requirements change.
Prescribed minimum benefits
There is no denying it – healthcare in South Africa is extremely expensive. Thankfully, however, as mandated by the Medical Aid Schemes Act, all South Africans prescribed to a local medical aid automatically qualify for Prescribed Minimum Benefits (PMB) that may help to cover the costs of some 270 listed medical conditions and 25 chronic conditions.
This means that if you contract a listed illness, you will immediately have access to medical benefits to cover the cost of diagnosis, treatment and care for the PMB conditions listed, no matter what medical aid plan you are on.
This is great news for any young up-and-coming South African. You may not need medical attention right away but this benefit will give you peace of mind that you will be taken care of in times of distress. You could also potentially be saving millions in medical bills.
Secured and insured
Medical aid schemes typically operate like insurance agencies, offering you – the client – medical insurance against future health issues that may arise. The hope is that we never become ill, but the reality is that at some point we all face medical challenges that may need intervention. In such instances, it is better to have medical cover with access to necessary treatments, as opposed to having to scramble to afford adequate healthcare.
Many medical aid plans also offer health screenings to help prevent illness – this often forms a part of your month-to-month health savings account. Such screenings may be very costly without the assistance of your medical cover. Unfortunately, many people avoid essential health screenings due to the associated costs, and may in turn miss important diagnoses. What may have been an easily preventable illness could develop into a very serious health condition.
Don't be another statistic. Your wellbeing should be your number one priority. Don't wait for your health to dwindle before you take action. Let us at Selfmed Medical Scheme help you make an informed decision regarding effective and affordable medical cover to suit your needs now, and in the future.
____
Find out what you need to consider as a foreigner buying property in South Africa.
____
Great tips on how to take care of your hands and feet.
____
Here is a list of unsafe vehicles in South Africa.
---
Related Articles:
The Africa Continental Free Trade Area Protocol on Investment: A Prickly Pear for SADC and other Regional Economic Communities
0 comment(s)
---
In a Post Covid-World, the Africa Continental Free Trade Area could not come soon enough
0 comment(s)
---
How the Environment Affects Your Health, and What You can do About It
0 comment(s)
---
Resilience is Critical for Business Success in Our Post-COVID-19 Future
0 comment(s)
---
Are You Ready for the 4IR?
0 comment(s)
---