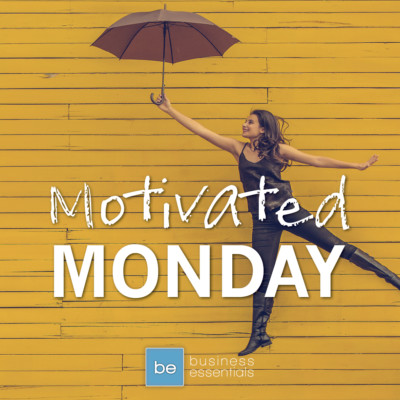 Start your week with a smile on your face and pep in your step
It's Monday morning! The start to a new week, new opportunities, a new beginning in a way… But sometimes even the most motivated and passionate people have difficulty revving up their 'get-up-and-go' mentality. The mental and physical adjustment from weekend to weekday can be quite daunting. A successful week is not determined by luck, but by certain planning techniques, routines, rituals and or tips and tricks.
Every Monday we will be sharing different themed motivational hacks that will help you start your week in a positive and inspiring way.
This week we share our top 5 uplifting songs to help you through the rest of the day and get you #motivated for a productive week.
Happy –  Pharrell Williams
I'll be there for you – The Rembrandts
Walking on Sunshine – Katrina & The Waves
Don't Worry be Happy – Bobby McFerrin
Can't stop this feeling – Justin Timberlake
We hope you have an inspirational week!
____
Find out why estate planning is not just for baby boomers.
____
Do you need a living will? Find out here…
____
Keep up to date with industry news in our pressroom.
---
Related Articles:
The Africa Continental Free Trade Area Protocol on Investment: A Prickly Pear for SADC and other Regional Economic Communities
0 comment(s)
---
In a Post Covid-World, the Africa Continental Free Trade Area could not come soon enough
0 comment(s)
---
How the Environment Affects Your Health, and What You can do About It
0 comment(s)
---
Resilience is Critical for Business Success in Our Post-COVID-19 Future
0 comment(s)
---
Are You Ready for the 4IR?
0 comment(s)
---