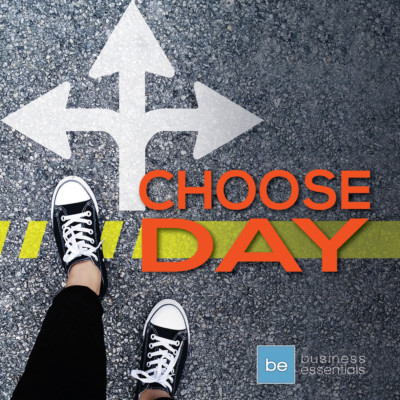 What do you choose this #ChooseDay?
It's Tuesday or Choose Day. As people we make choices all the time. From what to wear in the morning to the what to eat for dinner. From personal decisions to business decisions, we a one decision away from a wide range of outcomes. You don't always realise that one simple choice can change your path in a split second. Scary isn't it? Or is it thrilling? You decide…
This week we choose to share some inspiration. This is what other Instagrammers are choosing:
Why not share your #ChooseDay quotes with us?
____
How do you stay motivated on a Monday? Here are some tunes to make your week!
____
Find out why flexible working spaces are becoming a business asset.
____
If you suffer from back pain, take a look at some of these remedies.
---
Related Articles:
Why Millennials are Losing Their Hair
0 comment(s)
---
Removing Vulnerability in Residential and Commercial Estate Management
0 comment(s)
---
What Employers Need to Know About Hearsay Evidence
0 comment(s)
---
Unpacking the BEE Management Tool
0 comment(s)
---
IBA Group Opened a Digital Twin Laboratory
0 comment(s)
---