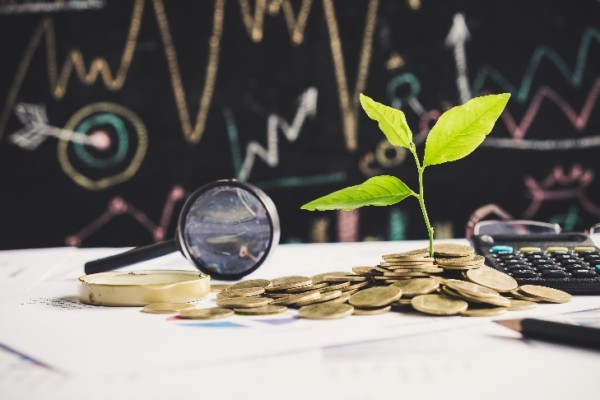 Cyril Ramaphosa as future SA President
The election of Cyril Ramaphosa in December 2017 as ANC President paved the way for him to become the future SA President. This has already resulted in several positive economic and political developments.
If the position of SA President were to be advertised as is the practice with other vacant positions, Mr Ramaphosa's CV would be quite impressive:
Mr Ramaphosa is a qualified attorney and was instrumental in establishing the National Union of Mineworkers (NUM) as the biggest trade union in South Africa during the 1980s. This led to the formation of Cosatu (Confederation of South African Trade Unions) in 1985;
His negotiation and communication skills impressed the late Nelson Mandela to such an extent that he was appointed as the Chief Negotiator on behalf of the ANC with a view to reaching consensus and formulating an interim constitution for South Africa;
In 1998 he was appointed as chief commissioner of the BEE Commission which investigated and researched black economic empowerment and compiled a report in in 2001. This report formed the basis for BEE policies introduced since 2003;
He served as chairperson/commissioner of the National Development Commission established in 2009 to develop the NDP (National Development Plan);
He also served as executive director on various boards within the corporate environment.
Even in an open application process for the position of SA President, very few individuals will be able to match Mr Ramaphosa's credentials.  Looking at his track record and credentials, few can argue that we might at last have competency at the helm of our government's executive.
Under Mr Ramaphosa's leadership, a policy shift is expected from a Broad-Based Black Economic Empowerment compliance point of view to alignment with the principles of the National Development Plan (NDP).  The emphasis would be on restructuring B-BBEE and the economy to allow for inclusive growth by focusing on establishing and supporting small black-owned entities as part of Enterprise and Supplier Development rather than on black shareholding in existing white-owned small and medium-size businesses under the Ownership element.  The latter had in any event for various reasons not resulted in the desired economic benefits and control for black people as envisaged in the B-BBEE Act of 2003.
The leadership team of SERR Synergy has been involved with Broad-Based Black Economic Empowerment in South Africa since 2004. We follow a systematic approach to B-BBEE compliance and our comprehensive B-BBEE services include tailor-made solutions that meet existing BEE challenges by implementing effective and value adding strategies.
About the Author: Gideon Gerber is one of the founding directors of SERR Synergy and an admitted High Court attorney with more than 30 years' experience in Business Structuring & Compliance, Training, Skills Development and Business Compliance in South Africa, the UK and Namibia. He obtained his Master's Degree in Law from the University of Pretoria with a research thesis on BEE Fronting. Gideon is a regular speaker at various B-BBEE seminars and writes articles for the Business Day and Landbouweekblad that concerns BEE Matters.
____
News: Metrorail Central Line still down.
____
Tech: New skyscraper in the Mother City.
____
Business: Signs that consumer spending power is returning.
---
Related Articles:
The Art Of Raising a Reader!
0 comment(s)
---
Summer Festivals Are Made in Winter!
0 comment(s)
---
Marijuana, The Grateful Dead and the Constitutional Court: A Curious Intersect
0 comment(s)
---
Virgin Active Kicks Technology Expenditure into Touch With Apex BI
0 comment(s)
---
Leaders in Healthcare - AI, Technology and Digital Health
0 comment(s)
---