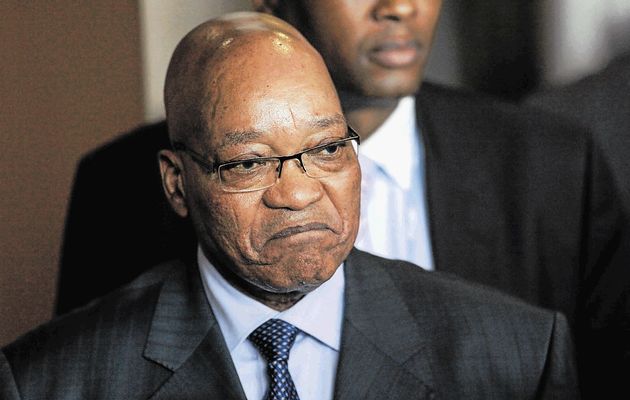 President Jacob Zuma has been in office for almost a decade and has left a trail of corruption and scandal behind – but it all seems to be coming to an end.
Following an extensive special meeting lasting almost 13 hours, the ANC's National Executive Committee (NEC) has decided to recall Jacob Zuma from the Union Buildings.
At 11pm, the NEC instructed ANC President Cyril Ramaphosa and secretary-general Ace Magashule to drive to Zuma's official residence in Pretoria to give him an ultimatum to resign or face a recall. The meeting lasted less than an hour, with sources saying Zuma refused to comply. What made matters worse, during the trio's meeting, Zuma was still asking "what he did wrong".
The African National Congress has given President Jacob Zuma an ultimatum to resign as head of state by the end of Tuesday or risk being removed by Parliament. The balance of forces in the governing party had shifted tremendously against Zuma and there was little sympathy shown for his perceived defiance of the ANC.
According to an inside source with knowledge of the discussion, Zuma is very emotional and angry, speaking through the heart now.
Secretary-General Ace Magashule confirmed that President Jacob Zuma has been recalled despite his pleas for an extended stay at the Union Buildings. "The decision by the NEC to recall its deployee was taken only after exhaustive discussion on the impact such a recall would have on the country, the ANC and the functioning of government," Magashule said.
"In light of that' the Chief Whip has requested that the meeting of the Chief Whips forum (comprising chief whips of opposition parties) that normally meets on Wednesday at 10am be shifted to 8am tomorrow morning," Nonceba Mhlauli' a spokesperson for the office of ANC Chief Whip Jackson Mthembu.
____
News: Zuma's fate hangs on the balance.
____
Tips: DIY this Valentine's day.
____
Valentine's Day: Break the norm on V.Day.
---
Related Articles:
How Long Does Debt Counselling Take?
0 comment(s)
---
The Willard® BLUE Battery Promotion Has a Winner!
0 comment(s)
---
The Development of a Solar Photovoltaic Market in Ghana
0 comment(s)
---
Businesses to be Verified Based on New B-BBEE Code Amendments from 01 December
0 comment(s)
---
SAP SuccessFactors & Skillsoft
0 comment(s)
---