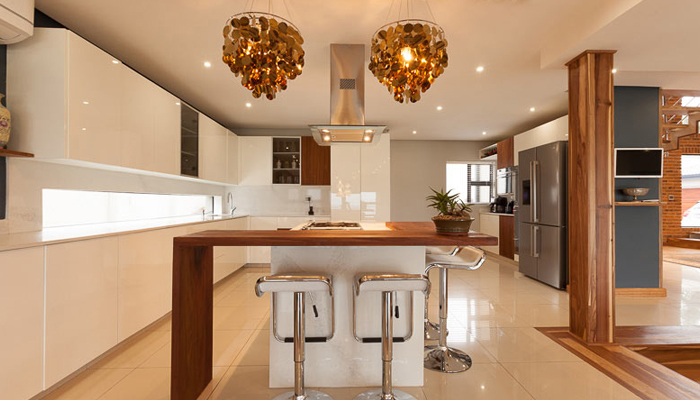 A 2018 approach to design

Start with the end in mind when it comes to design. This advice is given to anyone starting a new venture because your destination will ultimately guide you to taking the most appropriate steps at the start. This applies equally to new builds, whether you are designing and building a home or a business property.

Once you have selected your architect, your designer should be approached. This will enable your architect and designer to work together, your architect specialising in the building aspects from the point of breaking ground, until the roof is on. Your designer should then come in and manage the finishes. A good flow in your process would work as follows:

Approach your architect, with a dream in mind. The architect will give you an estimated time-frame for his final designs. At this point, you can consult with your interior designer too. Your designer will take around 3 months to create a design plan.
Your designer will give you visual concepts, sample boards and 3D visuals of the end product. Once you are happy, the project will progress.
Considerations around your budget and time-frame are made. Your plans are submitted to the municipality for approval. Depending on the municipal processes, this takes roughly 3-6 months.
Let's build! During the building process, your designer will chase the contractors, ensuring deadlines are honoured and budgets adhered to.
Once the construction is complete, the design will take place. This process takes 6-12 months, depending on various factors.
With a design-eye at the initial stages, a more cohesive building can be designed. In turn, this will yield a better investment, as beautiful interiors will increase the value of the building. Redesign Interiors prides themselves on bringing their client's dreams to reality. For a perfect build, get in touch: http://www.redesign-interiors.co.za/

____
Jacob Zuma has officially resigned and it has been welcomed by the people of South Africa.
____

Phuzamanzi share their story with us.
____
Take a look at how pet nutrition has evolved.
---
Related Articles:
Miss SA Sponsors Congratulate New Miss Universe, Zozibini Tunzi on her World-Class Win
0 comment(s)
---
Managing Staff Leave
0 comment(s)
---
Top SA Residential Property Trends to Watch in 2020
0 comment(s)
---
Coal-driven Power Train is Running Out of Steam
0 comment(s)
---
How to Avoid Overspending this Festive Season
0 comment(s)
---