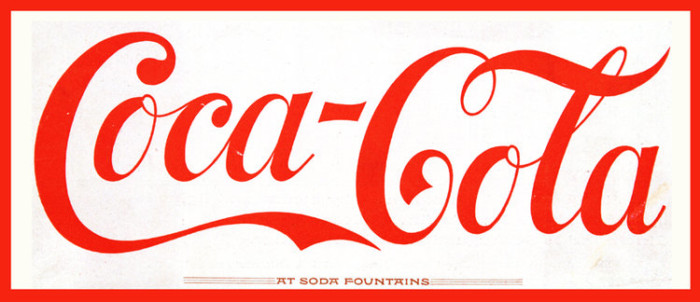 Coke facts that will blow your mind
Have you had a coca-cola drink before? Of course you have, almost everybody has.
This American brand is recognised instantly around the world and sold in more than 200 countries excluding South Korea and Brazil.
An estimated 10,000 Coca-Cola soft drinks are consumed every second. You'll be familiar with brands like Diet Coke, Sprite, and Fanta.
Here are some facts about our beloved Coca-Cola.
Coca-Cola was invented by an Atlanta-based pharmacist John S. Pemberton in 1886. The name was created by his bookkeeper, Frank Robinson, who created the unique Coca-Cola logo that is still used today.
Coca-Cola was initially launched and marketed as a nerve tonic that "relieves exhaustion." – published c.1886.

The very first Coca-Cola products contained 9 milligrams of cocaine per glass. The drug was also marketed as a substitute for alcohol and was said to cure opium addiction. But cocaine was removed from Coca-Cola in 1903.
Of the 57 billion servings of all kinds of beverages drank each day over 3% (1.9 billion) are Coca-Cola trademarked or licensed. It's the most widely distributed product on the planet.

Cuba and North Korea are the only 2 countries to not sell Coca Cola
Coke makes so many different drinks that if you drank one per day, it would take you more than nine years to try them all. Coca-Cola has a product portfolio of more than 3,500 beverages
The Coca-Cola brand is worth an estimated $83.8 billion. That's more than Budweiser, Subway, Pepsi, and KFC combined.
Coke owns a whopping 20 brands. Here they all are.

Mexicans are the biggest consumers of Coke in the world.
In 1985, Coca-Cola became the first soft drink to go to space.

Coke says the "perfect" temperature to serve its drink is from 34 to 38 degrees
____
Why is IT consultant important? Find out here.
____
News: Zexit is becoming a reality.
____
What does the perfect kitchen look like?
---
Related Articles:
How Long Does Debt Counselling Take?
0 comment(s)
---
The Willard® BLUE Battery Promotion Has a Winner!
0 comment(s)
---
The Development of a Solar Photovoltaic Market in Ghana
0 comment(s)
---
Businesses to be Verified Based on New B-BBEE Code Amendments from 01 December
0 comment(s)
---
SAP SuccessFactors & Skillsoft
0 comment(s)
---