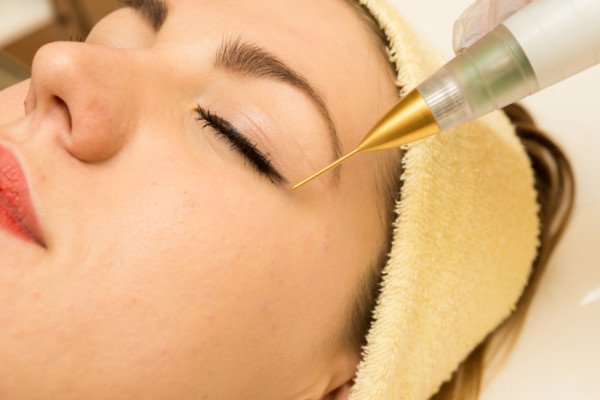 Jett Plasma Lift 
For most of us, keeping our skin looking youthful and healthy is a Herculean challenge. Throw in the harsh local climate and a dry winter, and you get a recipe for tired and dehydrated skin.
"The good news is that advancements in both technology and skin therapy are now providing ways in which we can tackle nature's harshest elements, as well as the ageing process," says Dr. Maureen Allem, founder and medical director of Skin Renewal, part of the renowned Renewal Institute. "Innovative new treatments are being introduced, such as the Jett Plasma Lift™, which have been carefully designed to rejuvenate skin and preserve natural moisture. This treatment, in particular, has an immediate and visible skin-tightening effect, and is powered by the unique Jett Plasma Medical."
This is a medical device that is used for various kinds of skin treatments and helps with the removal of lines, wrinkles and sagging skin. As evidence has already shown, the treatment is especially effective in 'lifting' droopy upper eyelids and treating crows feet. This is often a problem area for people, and particularly women, as the skin around the eyes is very thin and loses elasticity faster than the rest of the face.
"After local anaesthetic has been applied to the treatment area, the Jett Plasma Medical device is applied. Clients will experience some heat from the spark created, but it is very tolerable and pain free. This spark creates a response in the skin, leading to collagen induction/production and the rejuvenating effect," notes Dr. Allem.
In essence, a 'plasma discharge' is generated by using a safe, high-voltage between the tip of the device and the skin – leading to collagen induction The Jett Plasma Lift Medical has eight intensities and thus it can be used for multiple purposes.
Lower intensities are for cosmetic treatments such as the lifting of the skin, reduction of wrinkles, restoration of connective tissues, incorporation of active ingredients into deep skin layers, improvement of elasticity and more.
Higher intensities are for medical treatments suitable for non-invasive blepharoplasty (the area around the eyes, especially the sagging upper eyelid), deep and shallow wrinkle removal. The treatment is quick and extremely precise due to the diameter of the plasma discharge.
The key benefits include skin tightening and lasting texture improvements. Ideally, two sessions are needed in order to maximise the results. However, most people will respond after one session.
"You can expect to instantly look younger and fresher, while over time your skin will respond by naturally building more collagen and elastin," adds Dr. Allem. "It is a treatment which provides both instant rewards as well as longer term results – and leaves you feeling great as well."
Following the treatment, clients will likely have swelling for approximately five to seven days, with social downtime recommended. Skin contraction takes 2-6 weeks post-treatment, with clients continuing to see skin tightening and improvements for several weeks.
"This treatment combines cutting-edge technology with vast experience and expertise in beauty therapy, presenting somewhat of a breakthrough moment for therapists and clients alike…"
Should you be interested to find out more about the Jett Plasma lift, contact Skin Renewal on 086 126 3972 or visit www.skinrenewal.co.za
____
News: Zuma 'resigns' but there's a catch.
____
Business: The Profound importance of entrepreneurship.
____
Recent attacks on Table Mountain have left hikers in fear.
---
Related Articles:
How Long Does Debt Counselling Take?
0 comment(s)
---
The Willard® BLUE Battery Promotion Has a Winner!
0 comment(s)
---
The Development of a Solar Photovoltaic Market in Ghana
0 comment(s)
---
Businesses to be Verified Based on New B-BBEE Code Amendments from 01 December
0 comment(s)
---
SAP SuccessFactors & Skillsoft
0 comment(s)
---