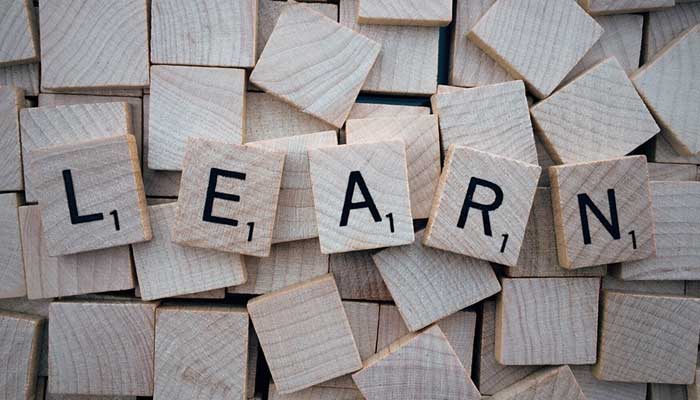 Lizanne van Zyl explains the various methods of modern learning.
Gone are the days of following a one-size-fits-all approach where the trainer or lecturer is the all-knowing keeper of knowledge. It is becoming increasingly immersive and self-exploratory with developments in augmented and virtual reality, access to information, and learning that is immediate, personalised and readily-available.
Content Curation:
An essential part of learning content compilation, is the selection and curation of information, particularly information that is verifiable, and current (Edwin, 2017). Adding additional links to these pre-selected sources, makes for enriching learning content that allows for a more in-depth understanding. This approach is particularly effective when these sources can be integrated with the LMS, for a seamless blended learning experience. The seven most important things to remember when curating content for learning are: knowing what your learners need, focusing your audience research efforts, finding reliable sources, identifying your ideal method for curating sources, creating data groups and categories and double-checking your data (Pappas, 2016).
Micro-learning:
This just-in-time-training offers bite-sized pieces of learning content that is relevant to the learner, convenient, and easy to access. By capitalising on the small amounts of time available to the modern corporate learner, the transfer of knowledge is accelerated. This continuous practice of newly learnt skills and knowledge ensures retention and builds conceptual understanding (Taylor, 2017). Effective micro-learning also adds to the creation of learning communities, as apps allow people to compete and help each other. This in-turn increases student engagement, as peers become teachers. Good examples of micro-learning software include the language-learning app, Duolingo and Chegg's Flashcards+.
Social learning:
This approach recognizes the educational value that others hold for learning, both on and offline (Adobe, 2017). Through the sharing of experiences, opinions, and lessons learnt, new, relevant, and current content is continuously created. Additionally, a collaborative learning environment provides the facilitator with unique insight into the students' understanding of the content as well as their learning needs. With the introduction of discussion platforms, forums and chatrooms to various company intranet structures, it is clear that the corporate environment is embracing the value of peer-sharing and learning.
Personalised learning:
Learners are presented with learning content that is based on their choices relating to prior knowledge, learning speed, learning style, etc. (Hoffman, 2017). They are thus motivated and empowered as they take responsibility for their own learning journey. Also known as adaptive learning, this approach leads to better engagement and more effective training programmes as learners can now choose which path to follow or solutions to explore. By providing them with choices, they have the power to navigate through their own learning experience.
Gamification:
By using game mechanics in learning contexts, learners are motivated to achieve their educational goals and apply their new knowledge in their jobs (Pandey, 2017). This approach also serves as a welcome break from the stress of traditional learning methods and can be used as an effective method for the explanation of difficult concepts or the testing of a learner's knowledge. It can be used to encourage staff to practice their skills in game-based scenarios before applying them in their actual work situation. It is expected that the combination of psychology and gaming will become an increasing influence on learning in the year ahead.
Click to view learning trends infographic
By Lizanne van Zyl, Learning and Performance Consultant
References:
1. Adobe, 2017. What is social learning and how can you use it to foster collaborative learning?
2. Damian, 2017. Personalised eLearning: What is it and what are the benefits?
3. Edwin, H. 2017. Content creation and curation in eLearning – Make the difference work
4. Ferriman, J. 2016. 12 Characteristics of social learning.
5. Gurumurthachari, J. 2017. Embracing the future of corporate training & development
6. Mamonova, Y. 2017. 10 Amazing eLearning trends in 2018 you don't want to miss out on
7. Taylor, D. 2017. Microlearning: advance or fantasy?
8. Pappas, P. 2016. 7 Tips to Curate Amazing eLearning content.
9. Cortez, E. 2018. What is Microlearning: The education tactic stopping student burnout syndrome.
10. Chin, K. 2018. Top 10 eLearning trends to look out for in 2018.
---
Related Articles:
SolarAfrica Accelerates Growth Strategy with Three Key Staff Appointments
0 comment(s)
---
AI can make a profound difference to retail decisions
0 comment(s)
---
Zutari Offers its Expertise for Mandatory EPC Compliance for Buildings
0 comment(s)
---
Should Companies have a Moral Voice
0 comment(s)
---
Theranostics in the Fight Against Cancer
0 comment(s)
---