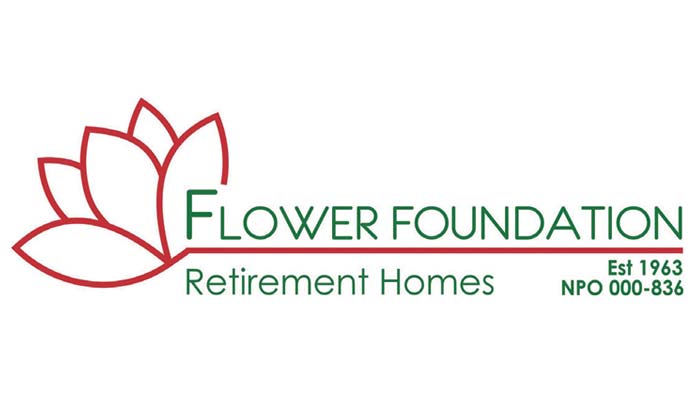 Thinking of moving to a retirement home?
Flower Foundation has over 50 years' experience in caring for and accommodating retiree's, offering a variety of accommodation and care options.
Whatever your accommodation or care requirements are, our retirement village lifestyle will leave you free to enjoy your retirement with peace of mind, knowing that assistance and care is available when needed.
Flower Foundation Retirement Homes is a non-profit organisation which was established in 1963 with the aim of providing accommodation for retirees in a supportive social setting.
Today, Flower Foundation has 9 retirement villages in the East, North and West of Johannesburg. These villages offer independent living to active residents, assisted living to residents who need some assistance and frail care for those in need of 24 hour nursing care. We also offer specialised Dementia care for those with Alzheimer's and related dementias.
We encourage people over 55 to consider their retirement options early as many villages have lengthy wait lists. It also helps to be mentally and emotionally prepared for such a move. Moving to a retirement village is easier and more beneficial earlier in one's retirement, rather than waiting too long.
Flower Foundation ensure that our residents have access to the right level of care for their needs.
INDEPENDENT LIVING
The independent resident requires no assistance with daily living tasks, and lives independently in a cottage in a village. These active persons are accommodated in 1, 2 or 3 bedroom cottages and benefit from activities and entertainment and the peace of mind from knowing that they have a panic button for emergencies and there are nursing staff on site or on call. Transport to local shopping centers is also provided.
RESIDENTIAL LIVING
Residential living suits residents who would like to have all meals provided and a laundry and domestic service. No nursing assistance is provided unless upon request.
ASSISTED LIVING
Residents requiring some assistance with daily tasks are accommodated in bedsitters with en-suite bathroom and make use of communal facilities like the dining room, lounge, library and garden. A resident is provided with meals, laundry, domestic service and limited nursing assistance with activities of daily living such as bathing and dressing.
FRAIL CARE
When a resident becomes too frail to manage in independent living or assisted living, our frail care facilities offer 24 hour nursing care, in addition to all meals, laundry and domestic service.
ALZHEIMER'S / DEMENTIA CARE
Due to the growing number of elderly developing Alzheimer's and Dementia, and the unique care it requires, we have a specialised Alzheimer's and Dementia care center called Cosmos Care. All staff have been specially trained by Alzheimer's SA and care for the residents patiently. Specialised activities and programs are arranged for the residents and there is a greater staff to resident ratio to ensure the needs of each resident are met.
Flower Foundation encourages all our residents to enjoy a social and active lifestyle. Social activities are arranged on a daily basis within the villages in order to generate social interaction amongst all the residents. We endeavour to ensure the best care for our residents giving the families and their loved ones peace of mind.
____
Types Of Drug Addiction in South Africa
____
Check the new smart farming!
____
5 reasons you should be leasing your technology equipment
---
Related Articles:
The Fourth Industrial Revolution
0 comment(s)
---
The Sun Always Shines on the Sonique Side of Life!
0 comment(s)
---
ContinuitySA Partnership Programme Officially Launches
0 comment(s)
---
Intuition as a Leadership Tool – It's Like Having the World Wide Web in Your Head
0 comment(s)
---
Do You Really Know How Much It Costs to Manage Your Company Travel Manually?
0 comment(s)
---