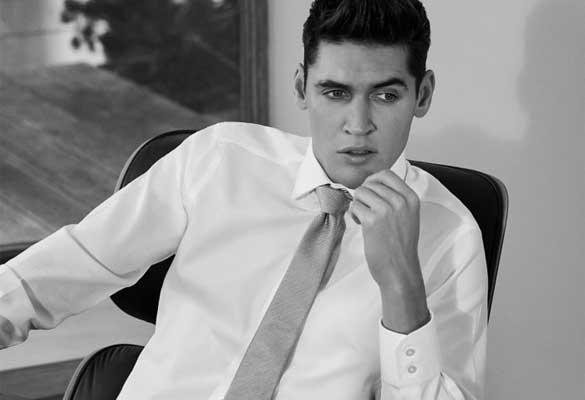 The luxurious pure cotton and effortlessly crisp style of T.M.Lewin's classic white shirt, with distinctive new trims and details
A new season brings with it a feeling of renewal, which fills us with a drive and enthusiasm as we head into summer. If there's one item every man needs to refresh his wardrobe, it's a fresh, crisp, well fitted white shirt.
T.M.Lewin's range of shirts features anything from the good 'ol classic to an innovative Non-Iron Shirt (simply wash, hang and wear). A choice of Regular, Slim, Fitted and Super-Fitted shapes offer versatility and the perfect.
T.M.Lewin shirts are designed to offer a sharp look no matter the body shape, size or occasion – so while shopping at selected Edgars stores and T.M.Lewin standalone stores, look out for a consultant wandering around with their measuring tape as they are there to help find the perfect fit.
T.M.Lewin will be launching their South African Instagram page, follow the hashtag #TMLewinSA to keep up to date with new launches.
Business Essentials is Africa's premium networking and business directory.
Read more from our Press Room:
____
News: The City of Cape Town Releases Easter Safety Plans.
____
Things to do with your family this Easter.
____
The ABC of BEE: Be Energised By Empowerment.
---
Related Articles:
The 7 Best-Kept Secrets for Buying a Home in 2020
0 comment(s)
---
CRS Engage Platform Builds a More Engaged Workforce
0 comment(s)
---
Can Consuming Collagen Benefit Your Skin?
0 comment(s)
---
Working in Coffee Shops - Is it Safe?
0 comment(s)
---
Cloud Still Too Pricey in SA
0 comment(s)
---