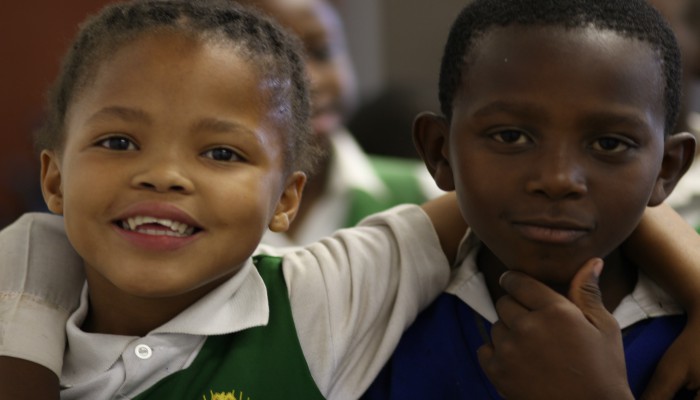 He who gets to speak truth to "power" matters
The NGO sexual exploitation and abuse scandal has exposed a culture of impunity, with one organisation after another starting with Oxfam coming under fire for tolerating and enabling exploitation and abuse of the very people they had pledged to serve – these are some of the most well-respected and trusted organisations globally, working with some of the most vulnerable peoples, including South African children.
In South Africa, numerous NGOs face serious financial and capacity challenges with many already closing down or scaling back their activities. This is despite the country facing increasing developmental challenges in areas including health, education and poverty alleviation. Now facing a cascade of scandals, the entire sector finds itself tarred with the same brush of mistrust, and calls for the withdrawal of support. While the sector may feel under the microscope, this is a process that should be welcomed and embraced, for greater scrutiny of the sector and more transparency is long overdue.
The 5th largest economy in the world
In 2005, Johns Hopkins University estimated that, if the NGO sector were a country, it would be the fifth largest economy in the world with a global worth of more than $1 trillion a year. But, to quote Alexander Cooley, a professor of political science at Barnard College in New York, "in many ways, they are the least accountable actors on the global scene".
Since the associational revolution hailed by John Hopkins University in the mid-90s when it started to research the explosion of the non-profit sector (which they predicted would be equal to the rise of the nation-state in the latter nineteenth century), there have been calls for better regulation of the sector. There is, in fact, no required, actionable accountability or regulation apart from that which the charity organisation chooses for itself, and has to its donor and the laws of the country. Accountability to the donor is therefore of critical importance. But it is not enough.
Helping NGOs to stamp out abuse
Helping NGOs to stamp out abuse is essential. Transparency and accountability, however, needs to be treated as a multi-dimensional set of obligations. The problem in the debate thus far is that accountability is regarded primarily as a vertical, upward accountability measured by the systems and regulations in place for monitoring and evaluation. However, this can no longer be seen as the single viable approach to transparency. Organisations need to be horizontally accountable – to the communities where they operate and from whom they obtain legitimacy as well as fully accountable to the intended beneficiaries. Right now the danger is that this form of accountability is nothing more than lip-service.
It is however of critical importance that the voices of the most vulnerable are empowered to address abuses, as well as any matter pertaining to governance that impacts them. What does that mean for organisations with children and young people? It means the civic agency of the voice is upheld, celebrated and given a platform as a cultural and organisational practice. Young people's leadership is sought, valued, and empowered by those in power — beginning with the staff of Afrika Tikkun, the executive management and the board. It means in one breath that young people understand that by the same token, they can hold local, national and international duty-bearers accountable for safeguarding their rights.
The value of active citizenship
The non-profit sector gives articulation to the value of active citizenship and the more vibrant, active, diverse and engaged this sector is, the healthier the democracy. Non-profit-corporate partnerships help corporate business understand their social impact. They improve their understanding of social and environmental issues, and according to a study across 8 developed countries, 59% of corporates stated their business practices have changed for the better as a result of interaction with non-profits.
Non-profits often also play a crucial role in policy innovation, policy advocacy, and the representation of minority views. They deliver major portions of services, filling in critical gaps in government service delivery, and often delivering services on behalf of the government. Non-profits are also a significant source of national employment and job growth – and in many countries, do this than most other segments of the economy. Afrika Tikkun alone, for example, employs and professionalises over 400 staff members, 85% of whom are black women from single-parent families in townships.
The good that is achieved and the successes of any non-profit however should not obscure the simple reality that more and more charity is a business like any other, operated by humans whose faults are as numerous and indisputable as those in government and business. Accepting scrutiny, acknowledging failure and pulling back the curtain on how accountability is shared not only internally but multi-dimensionally is good for everyone.
Staff are accountable
Britain's International Development Secretary Penny Mordaunt told a conference in Stockholm, "Unless you report every serious incident or allegation, no matter how damaging to your reputation – we cannot be partners," She went on to call for "leaders to lead with moral authority and we want staff to be held accountable."
Afrika Tikkun is, therefore, inviting donors, media, beneficiaries and friends of the organisation to be informed and hold it accountable to its policy for child protection – ultimate accountability for which begins and ends with its CEO.
The Afrika Tikkun Child Protection Policy
The Afrika Tikkun Child Protection Policy is based on international and national principles, articles and laws. These laws provide a comprehensive framework for the protection, care, support and participation of all children and young people, without discrimination, to ensure their well-being to the maximum extent possible. The policy informs personnel, education and training, management structure, behaviour protocols, communication guidelines, reporting and reaction protocols, and it deals with the ramifications of misconduct. It requires awareness raising and training, including personnel self-care support, prevention measures, monitoring, evaluation and learning.
The policy also requires Afrika Tikkun check if all existing and potential employees are listed in the National Child Protection Register and the National Register for Sexual Offences. Afrika Tikkun will also require all existing and potential staff have a Police Clearance Certificate.
Accountability and transparency is a shared undertaking informed by a social contract that has its fundamental principle of do no harm. The more this principle is shared and upheld, the brighter the hope for the children and young people we serve.
By: Marc Lubner, CEO Afrika Tikkun
Business Essentials is Africa's premium networking and business directory.
Read more from our Press Room:
___
The white shirt guide with T.M. Lewin
___
Better quality printing, packaging and signage
___
Imperial Logistics expands facility
---
Related Articles:
How Long Does Debt Counselling Take?
0 comment(s)
---
The Willard® BLUE Battery Promotion Has a Winner!
0 comment(s)
---
The Development of a Solar Photovoltaic Market in Ghana
0 comment(s)
---
Businesses to be Verified Based on New B-BBEE Code Amendments from 01 December
0 comment(s)
---
SAP SuccessFactors & Skillsoft
0 comment(s)
---