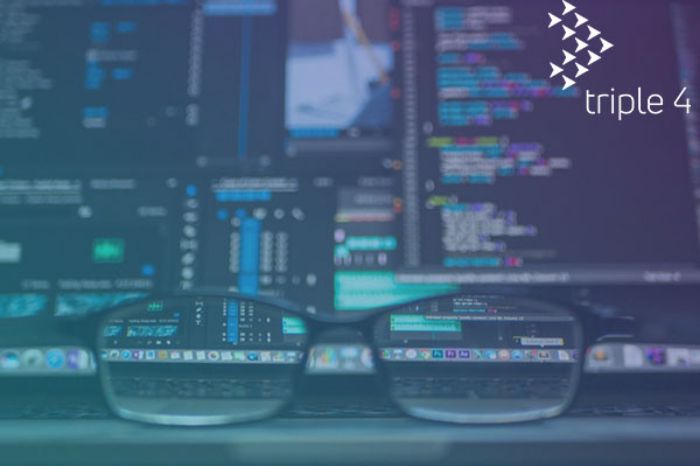 IT can be a challenging environment to navigate
Taking all the elements into consideration as well as the skills and time needed to tend to them can be overwhelming and is often overlooked. However, when disaster strikes there are always a thousand things that could have been done differently. Through our fully supported consultative approach to your IT environment, Triple4 takes the stress out of information technology. Triple4 ensures it always aligns with and assists in achieving business objectives.
What makes Triple4 unique?
Triple4 is not an IT managed service provider, Triple4 is an IT solutions provider.
Triple4 approaches IT environments with a consultative mindset, helping to gain insight into the strengths and weaknesses. Making use of our unique skill set, Triple4 offers a bespoke set of IT management, support and monitoring services designed specifically to meet the requirement of a particular environment.
What Triple4 Offers
Triple4 focus on the IT environment as a whole providing a comprehensive solution rather than a 'quick-fix". We offer tailored service level agreements to ensure that IT services including user, servers, platforms, patch management and antivirus are addressed while also providing excellent vulnerability protection, resolution times and availability within your IT environment.
Our expert technical team provides multilayer monitoring, support, and maintenance ensuring that your business always has the necessary skills at their disposal whatever the situation.
From capacity planning to vulnerability assessments and network appliance monitoring Triple4 has the skills to take care of it all, all the while keeping you up-to-date with the latest through comprehensive and customisable reporting.
Triple4 also provides peace of mind when it comes to the safety, security of your data by facilitating multiple discussion topics within your IT environment including backing up data for recovery purposes as well as implementing and managing IT continuity infrastructure.
Contact Triple4 today to find out how we can take your IT environment into a new dimension of support.
Business Essentials is Africa's premium networking and business directory.
Read more from our Press Room:
___
What Questions Should You Ask When Interviewing a Care Facility?
___
What I Have Learnt From 15 Years in the Office Printing Industry
___
The Innovative Brand Summit South Africa
---
Related Articles:
The 7 Best-Kept Secrets for Buying a Home in 2020
0 comment(s)
---
CRS Engage Platform Builds a More Engaged Workforce
0 comment(s)
---
Can Consuming Collagen Benefit Your Skin?
0 comment(s)
---
Working in Coffee Shops - Is it Safe?
0 comment(s)
---
Cloud Still Too Pricey in SA
0 comment(s)
---