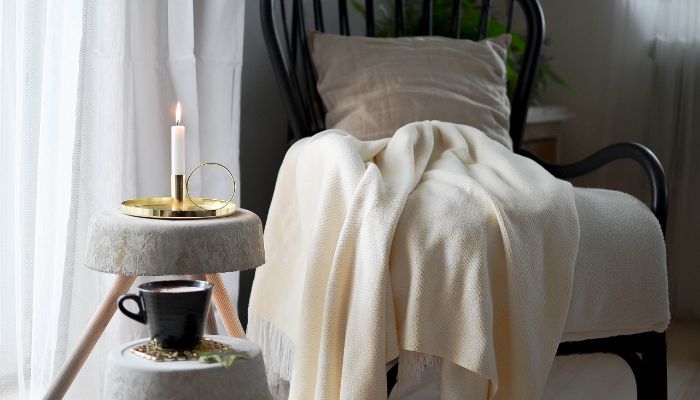 With the colder seasons creeping up, home will definitely be where the heart is
Cold and wet weather has been the cause of a lot of frustration especially when you are so close, yet so far, from the comfort of your home when you are voyaging from work. With this in mind, the best place to spend autumn or winter will be in the space that allows you to just sit back, relax and soak in the warmth of what is your home, the lounge area. As its name suggests, this space is definitely an area where you can do as you please.
Also known as the living room, because of the comfortability it reflects, this is an area where you can just live. It is often the area we withdraw to relax, read a book, watch TV or a movie, listen to music, entertain or be entertained in. It is one of the areas that attract the most attention when it comes to design and décor. The area needs to cater for all of those using it; this would include the working parents of the preschoolers and the family pets.
Adding some accessories to present your lounge as comfy and warm is effortless and allows for you to be as creative as you want to be. The following tips are small but can make a massive difference to your living room space. It will help you make the space comfier for yourself as we enter the cold seasons and cosy it up a little!
1. A splash of some bold palettes
Remember that using rich and deep colours to brighten up your living room is the perfect approach to giving it an impression of warmth. Try combining dark charcoal with navy on your walls and then adding contrasting colour furniture e.g. berry shades and mustard yellows to complete the look!
2. Wooden finishes
Now the use of wood gives your home the ultimate natural and cosy. Wooden flooring is a winter trend that many would not want to miss out on and adding some wooden furniture to your collection will definitely give your home a comfy look.
3. Let it Glow
As the winter season comes with a lot fewer daylight hours, it will be your job to make sure that you keep your house shining inside as soon as the lights go down outside. You can do this by including some soft background lighting which includes ceiling fittings that are dimmable or simply just adding a task light next to your couch in case you want to catch up on some reading. This will ensure that your home is well lit when you need it to be.
4. Pillow Talk
Usually, homeowners opt to keep pillows and cushions in their bedroom as they do not want it to be ruined, but adding these fluffy accessories to your sofa will make your lounge area look as comfy as ever. Imagine driving home one rainy day and just envisioning how you will be relaxing on your couch with the fluffy pillows knowing that everything is just fine!
5. Layering up
Now that we have brought out the cushions, how about doing the same with quilts or blankies of various textures to make your living room even more warmer. There is nothing more inviting on a chilly evening than soft, warm textures to sink into and snuggle up in, a mixture of throws and cushions in chunky knit, faux-fur and felted fabrics for ultimate cosiness. Try adding some wool too, the key is in the layering!
PropertyFox has a number of listings inclusive of the best in home features and space to make sure that you are as comfy this winter as you want to be. Thinking of a move? View some of our properties available to buy on our site.
Business Essentials is Africa's premium networking and business directory.
Read more from our Press Room:
___
National MonsterJam Poker Tour unleashed in the North West
___
From the High Street to the Dusty Street – When Formal and Informal Meet
___
Moses Kotane Local Municipality Mayoral Golf Day Raises R132 000 For Education Fund
---
Related Articles:
The Africa Continental Free Trade Area Protocol on Investment: A Prickly Pear for SADC and other Regional Economic Communities
0 comment(s)
---
In a Post Covid-World, the Africa Continental Free Trade Area could not come soon enough
0 comment(s)
---
How the Environment Affects Your Health, and What You can do About It
0 comment(s)
---
Resilience is Critical for Business Success in Our Post-COVID-19 Future
0 comment(s)
---
Are You Ready for the 4IR?
0 comment(s)
---