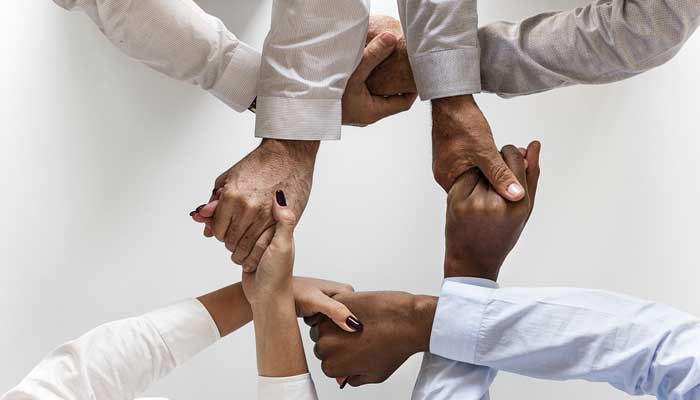 Triple E Training explores the ABC's of BEE
In last month's article we mentioned the fundamental elements needed to effect transformation in your company, namely the B-BBEE Act and Codes of Good Practice plus the Employment Equity Act and Regulations. This month we continue in that vein.
This is the month in every learning and development year when SDFs (Skills Development Facilitators) submit their company's Annexure 2 reports to their primary SETA. The Workplace and PIVOTAL Skills Plans contained in the Annexure 2 report are a reflection of the critical analysis and detailed planning in which the SDF engaged to ensure that transformation in the company is addressed through compliance with the B-BBEE, Skills Development (SD) and Employment Equity (EE) Acts.
This means that the 'ABC of BEE' does not only mean compliance with the B-BBEE Act but also with the SD and EE Acts. In practice the 'ABC of BEE' means an affirmative action strategy, to be explored in a future article.
These are the important questions to ask yourself now in relation to the WSP in the Annexure 2 report, given that it is SETA reporting month. The applicable period is 1 April 208 to 31 March 2019:
1. Is it fair to the previously disadvantaged individuals (PDIs) in the company?
2. Does the plan reflect maximisation of available BEE points?
3. Are the figures in the Annexure 2 report reflected in the EE reports?
4. Does my Employment Equity Committee understand the Annexure 2 report and support it?
5. Is the WSP a true reflection of each employee's skills gaps (in relation to job descriptions)?
In theory the answer to each of the above questions should be a resounding 'yes' even though it is not easy to have a WSP that completely encompasses affirmative action. The Triple E team can consult with you and your team to bring about transformation in your company and in your sector of business.
Facts to bear in mind about B-BBEE:
1. The B-BBEE Act is not going to disappear – there is no 'sunset clause' in the Act that indicates an end date for transformation.
2. Skills Development will always be one of the key mechanisms by which to effect transformation.
3. A thorough understanding of how to apply all the Acts related to skills development and empowerment is necessary in order for any company to support the concept of life-long learning.
4. Life-long learning is firmly embedded in the National Qualifications Framework (NQF).
General targets for the skills development element in the B-BBEE Codes of Good Practice:
• 6% of payroll for training Black employees
• 2.5% of all Black employees on Learnerships and
• 2.5% of disabled Black employees on Learnerships
• 2.5% of Black unemployed people on Learnerships and
If you reached the above targets then you will get your full 20 points yet bear in mind the target is a minimum of 8 (of 20) points.
Here's how to take a positive approach to B-BBEE.
Your belief in employee development + thorough job analysis + understanding of the B-BBE element in the Act = enhanced productivity & profit
Affirmative action includes a love of learning and a belief in skills development as a transformation mechanism.
Be proactive in your business and in your sector
Change is driven by a a positive approach
In future articles: selecting the right verification agency, affirmative action plans, the role of an SDF and more.
At Triple E Training we understand the Skills Development Element of the B-BBEE Codes of Good Practice and all the Acts that support affirmative action in South Africa. Ourteam is ready to strategise with you to ensure that you maximise your training spend.
References:
Employment Equity Act, No. 55 of 1998
Broad-Based Black Economic Empowerment Act, No. 53 of 2003
By Heidi D Edwards, Associate HR Professional
Business Essentials is Africa's premium networking and business directory.
Read more from our Press Room:
___
Life-Long Learning
___
Restoration of the Old Granary
___
Seeff Southern Suburbs Brings you this 4 Bedroom Townhouse
---
Related Articles:
The Fourth Industrial Revolution
0 comment(s)
---
The Sun Always Shines on the Sonique Side of Life!
0 comment(s)
---
ContinuitySA Partnership Programme Officially Launches
0 comment(s)
---
Intuition as a Leadership Tool – It's Like Having the World Wide Web in Your Head
0 comment(s)
---
Do You Really Know How Much It Costs to Manage Your Company Travel Manually?
0 comment(s)
---