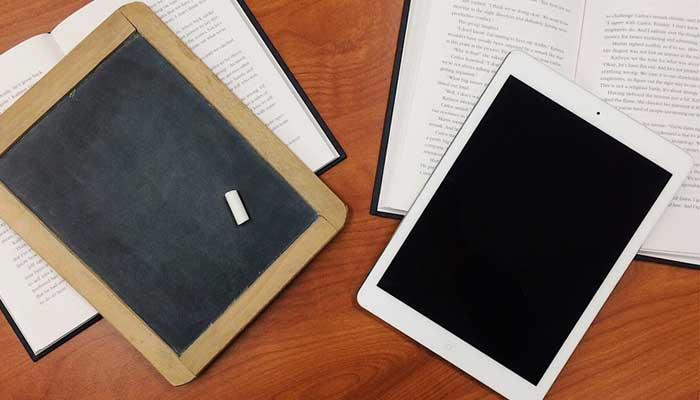 April is the month that companies can submit their Workplace Skills Plans
April is an important month in the life of learners, in the work of an SDF (Skills Development Facilitator) and for HR Professionals. The reason why it is important is because this is the month in which SDFs submit a company's Workplace Skills Plans (WSP) for the period 1 April 2018 to 31 March 2019.
These are plans that indicate the training that has been planned for employees and hopefully the plans are all encompassing in that they reflect ongoing learning for each employee, not only plans that satisfy B-BBEE points.
The term 'ongoing learning' means taking cognisance of an employee's job-related training needs, the employee's continuous professional development needs, internal training (i.e. revised policies and mandatory training like occupational health and safety).
According to the Learning Programme Matrix in the B-BBEE Codes of Good Practice, the B-BBEE Act makes provision for the aforementioned types of training, except for occupational health and safety training which is considered to be mandatory and not allowed as training expense.
The training and skills development plans that companies compile should not merely serve compliance requirements; such plans should be indicative of a true learning culture in the organisation and serve the objectives and mechanisms of the National Qualifications Framework Act.
Employees should be encouraged to take their development seriously, from participating in short skills-based courses (not certified) to enrolling in full qualifications that are credit-bearing. The structure of the NQF is such that employees can plan and plot long-term development paths for their employees and the SDF / HR Professional plays a pivotal role in such planning by guiding employees. The SDF / HR Professional would use the relevant SAQA (South African Qualifications Authority) standards document or the QCTO's (Quality Council for Trades and Occupations) curriculum documents as guidance.
Examples:
• Any National Certificate or Diploma can be achieved in stages by enrolling for the full programme, yet the employee attends credit-bearing programmes on a monthly basis until the Certificate or Diploma has been completed.
• Employees who are studying towards a degree can complete the degree in exactly the same manner.
Scenario:
Employee Jane Doe is working for a bank. She has no formal competencies related to banking. Her HR department provides guidance on career options and explains how she can develop her skills in banking by studying while she works. Her company enrols her for a banking certificate via the BANK SETA at NQF level 4. This certificate will take approximately 1-year. If Jane is a Black / Indian / Coloured South African then there are points to be claimed for the B-BBEE scorecard. If the programme is a Learnership then there is a Learnership allowance and tax incentives for her company. After the level 4 certificate Jane can further her studies by enrolling on the level 5 certificate.
Result:
Jane received valid advice to map her career + practical workplace-based experience, the company achieves B-BBEE points and the company gets a tax incentive.
Have you maximised your skills spend with all the options mentioned in this article?
Call your Triple E representative now to support you and your employees in the journey for life-long learning.
References: Broad-Based Black Economic Empowerment Act, No. 53 of 2003
By Heidi D Edwards, Associate HR Professional
Business Essentials is Africa's premium networking and business directory.
Read more from our Press Room:
___
ATI partnership is ready to meet the demand for more qualified tradespeople
___
Living in Apartments – the Good and the Bad
___
International Supply Chain Day in Johannesburg
---
Related Articles:
The Africa Continental Free Trade Area Protocol on Investment: A Prickly Pear for SADC and other Regional Economic Communities
0 comment(s)
---
In a Post Covid-World, the Africa Continental Free Trade Area could not come soon enough
0 comment(s)
---
How the Environment Affects Your Health, and What You can do About It
0 comment(s)
---
Resilience is Critical for Business Success in Our Post-COVID-19 Future
0 comment(s)
---
Are You Ready for the 4IR?
0 comment(s)
---