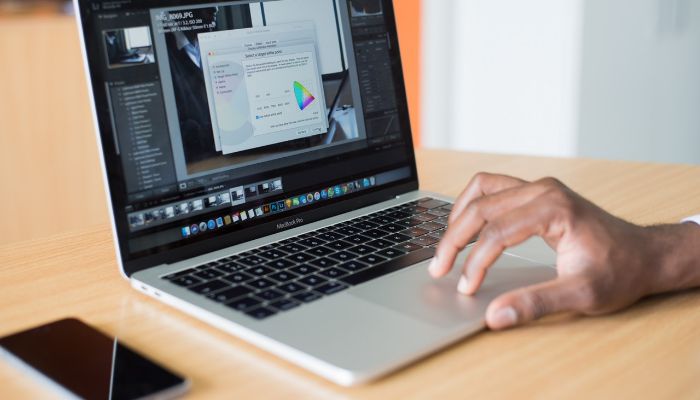 Multimedia Master Classes – An Opportunity To Close The Gap & Fast Track Digital Knowledge Transfer For Business And SETA Trainings
With the advent of technology strongly making a mark on how multimedia aptitude is becoming a necessary tool in the everyday running of organisations, it is becoming even more essential for training models to fast-track solutions on how to create a knowledge-based economy that enables training providers to embrace multimedia platforms as a business game-changer to access and create new markets.
Accordingly, statistics show that African continent is the fastest growing mobile aggregator in the world, with at least 960 million mobile subscriptions across Africa – which saw an 80 percent penetration rate among the continent's population. Of the 216 million internet users, penetration of the platform is at 18%. And with Nigeria's internet penetration sitting much higher at 53%, its mobile subscription is similar to Africa's, placing a staggering 81% penetration and that translating to 150 million mobile subscriptions. This has then created a massive untapped ecosystem and an opportunity for businesses and entities to scale products and offerings to a global market using digital to connect.
New multimedia training service and solution
With this at hand, JT Communication Solutions, independent leaders in the communications, media and public relations sector announce its new multimedia training service and solution to businesses and corporations aimed at assisting clients towards progressing from a traditional, disposable based media mindset to a contemporary and instantaneous web-based media alternative.
Having earlier in the year graduated our first cohort of students on how to effectively use multimedia and better leverage technology in the arts and culture industry to profile and share authentic African stories; journalists, photographers, videographers and most recently, trainee web developers in the IT stream, gathered in a much-needed information exchange on how to migrate to digital means of working and exploit multimedia which to date, in SA remains a missed opportunity in all sectors of business and society.
About the training
The training is aimed for all in need of multimedia guidance draws from a wide pool of experts and ensures that everyone, ranging from small to large organisations, government, micro-entrepreneurs and groups who have been isolated from and need to catch up with the digital shift, find value in this practical offering.
Applying the use of video and internet technology with an accent on a synergy of partnerships with social and entrepreneurial conscience, the high-level national training is accessible in a professional and affordable way for individuals and organisations in the artistic, business, cultural and various other sectors and also affords opportunities for personal branding, development and media management.
Having carved a niche as highly sought after media practitioners and award-winning publicity agency in the arts and culture industries of South Africa and the continent at large, our agency's passion and creativity is driven by Vanessa Perumal, a pioneer in highlighting an inclusive agenda and representation of SA's artistic, cultural and entrepreneurial agenda in a new South Africa. Perumal gives a voice to numerous talents while profiling the achievements of global, continental and national artists and businesses in diverse disciplines.
Our use of resourceful strategies and understanding of government, business operations and corporate networks, JT Comms commits to informed and professional media practices across various media platforms while giving the highest level of professional excellence and maintaining the integrity and a clear vision to put and share positive African narratives with the world.
How to get more information
The training workshops held at the African Media Resource Centre of Excellence – a hub for locally produced engaging, cultural and socially relevant content can also be hosted at different venues, at the discretion of the client. Over the years, the centre's work has accelerated through a growing support and collaboration of various incentives, continuing to be pioneering while developing local media professionals and producing content that is groundbreaking and unapologetically Pan African.
Contact JT Communications for a consultation for a multimedia training and keep up with all things digital that are happening in the world.
For media queries and interview requests please contact media@jtcomms.co.za or 0117887632.
Business Essentials is Africa's premium networking and business directory.
Read more from our Press Room:
___
The Kitchen Trends of Your Dreams + New Colours
___
Tips for First Time Travellers to Dubrovnik, Croatia
___
Stimulating Activities are Highly Beneficial for those with Dementia
---
Related Articles:
ContinuitySA Launches Cloud-based Backup and Replication Solution for SMEs
0 comment(s)
---
VeriCred-Growing Together
0 comment(s)
---
Feeding Company Culture Through a Global Crisis
0 comment(s)
---
What's the Quality of Your Ethics Strategy?
0 comment(s)
---
What COVID-19 means for IT
0 comment(s)
---