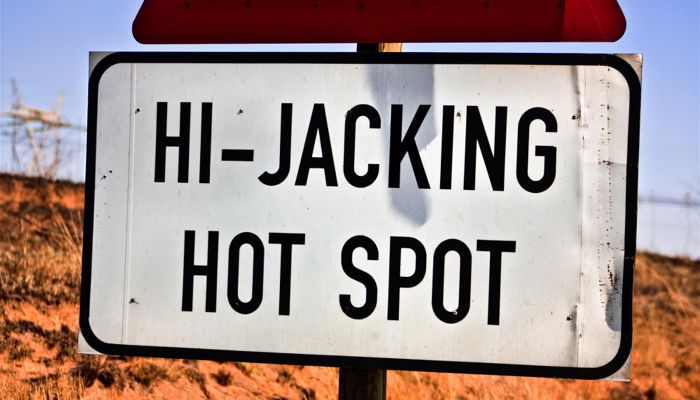 Get yourself covered for less than can of soda
Having a car in South Africa makes life much easier when it comes to travelling. However, it comes with various challenges like fuel prices, traffic congestion and, the big problem, hijacking.
Falling victim to a hijacking is one of the most traumatic things that can happen to you, particularly if you are one of the majorities of South African motorists for whom insurance is an unaffordable luxury.

Many people are still not clued up on what they can do should they find themselves in this situation. Who do you call? What do you tell them? Do you know the year model of your car? Do you have its VIN number or even its registration number saved on your phone?
According to police statistics, 16 717 cars were hijacked or stolen in South Africa during the 2016/2017 financial year. This amount to 45 hijacks a day, every day. That is 14 percent more than the previous financial year.
But with tech-savvy experts, the experience has been made a little less traumatic.
One app, Pro-Active South Africa, have contributed to the fight to recover vehicles that have been stolen. The app simply distributes preloaded information about your vehicle to the police and to 156 security companies, within seven seconds, in the event that your car has been stolen or hijacked.
Director of Pro-Active South Africa Ryno Schutte said he started the project in 2012, when it became apparent that lower-income motorists weren't catered for by traditional car insurers, nor could they afford vehicle-tracking devices.


Compilation of hijackings | Video Credit: News and Crime SA
Although the app is community-based, there was still a cost implication because the company still needed to cover operational costs for its database and vehicles. Subscribers pay an annual premium of R99 – that's R8.25 a month. "We did a year-and-a-half of programming, writing an application that distributes your pre-loaded vehicle information to 156 security companies nationally, as well as to law enforcement agencies. We launched in 2013 – so we've been in operation for five years," Schutte added.
Subscribers can activate the app from their phone, tablet or computer and the information will be sent to authorities. The platform has a non-disclosure agreement with the country's law enforcement agencies, but Schutte stated that the information also gets distributed to banks throughout Africa.
"The reason we did that is that as soon as the car is reported hijacked or stolen, the snowball effect is that you not only get your vehicle information out, but it also prevents the car from being used in other crimes such as robberies.
To date, Pro-Active South Africa's success rate has been 100 percent.
Business Essentials is Africa's premium networking and business directory.
Read more from our Press Room:
___
Behold This Majestic Architectural Masterpiece in the Sandton Country Club Estate
___
2018 FIFA World Cup: What You Need To Know
___
Is Being Intelligent The Same As Being Comfortable Operating In A VUCA World?
---
Related Articles:
The Fourth Industrial Revolution
0 comment(s)
---
The Sun Always Shines on the Sonique Side of Life!
0 comment(s)
---
ContinuitySA Partnership Programme Officially Launches
0 comment(s)
---
Intuition as a Leadership Tool – It's Like Having the World Wide Web in Your Head
0 comment(s)
---
Do You Really Know How Much It Costs to Manage Your Company Travel Manually?
0 comment(s)
---