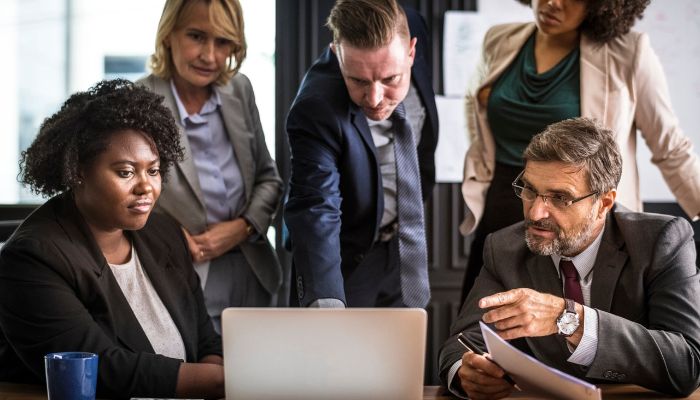 In South Africa, there is a rich offering of 'training' or 'learning' on which an employee can embark…
…specifically in Post School Education & Training (PSET)
Since the inception of SAQA standards-based courses under the National Qualifications Framework, we have benefitted greatly from the quality and credibility brought to training for people who work and study in both private and public learning institutions.
Not all employees have an understanding Manager who allows time off for learning and studying and that is why in the previous article we discussed how important it is to create a properly constructed Individual Development Plan that takes cognisance of career and personal learning goals. If this is done then it isn't necessary to beg for training time as an employee's learning is directly linked to the company's strategic goals.
We have seen in previous articles that there are courses offered by software vendors like SAP, Pastel, Adobe, Microsoft, Sage and others. It has also been mentioned that the only courses for which one can get formal recognition of one's learning is through a Skills Development Provider that is accredited with a SETA. Let's delve a little deeper into all the training that is on offer in PSET and remember that all such learning is catered for in the Employment Equity Act and the B-BBEE Act.
All these courses are credit-bearing, meaning after successful attendance and assessment the learner receives a Certificate of Competence (endorsed by SAQA) and a Statement of Results indicating that results were entered on the NLRD (National Learner Records Database).
Credit-bearing = a course that is registered with SAQA for which the Provider is accredited with a SETA that has verified the Provider's Quality Management System (QMS), facilitated and assessed by registered trainers and assessors. All types of courses in this list require the building of a portfolio that is assessed by a registered assessor and moderated for quality by a registered moderator.
Call your Triple E representative now to support you and your employees in the journey for life-long learning.
By Heidi D Edwards, Associate HR Professional
References:
Broad-Based Black Economic Empowerment Act, No. 53 of 2003
Business Essentials is Africa's premium networking and business directory.
Read more from our Press Room:
___
The Choices Social Investors Make
___
The Difference Between Generic and Original Medication
___
Aucor and De Beers break new ground in Limpopo
---
Related Articles:
The Africa Continental Free Trade Area Protocol on Investment: A Prickly Pear for SADC and other Regional Economic Communities
0 comment(s)
---
In a Post Covid-World, the Africa Continental Free Trade Area could not come soon enough
0 comment(s)
---
How the Environment Affects Your Health, and What You can do About It
0 comment(s)
---
Resilience is Critical for Business Success in Our Post-COVID-19 Future
0 comment(s)
---
Are You Ready for the 4IR?
0 comment(s)
---