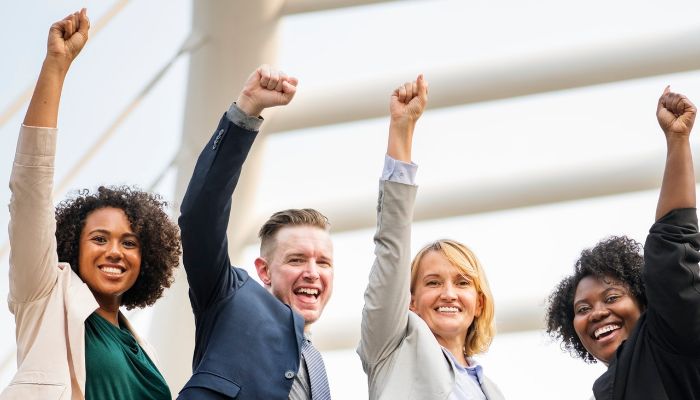 Thought Leadership: Incentive programmes in SA
Companies engage in Supplier Development (SD) programmes for a number of reasons unique to their business circumstances as well as their short and long-term strategies. Despite the specific motivation for establishing an SD programme, companies that choose to go down this route face significant challenges as diverse as lack of technical and human resources in supplier organisations, lack of trust, lack of commitment, ineffective communication, etc. The scale of potential challenges may completely prevent an SD programme from getting off the ground or alternatively lead to a programme that is much smaller in scale than would otherwise be the case.
Incentive programmes in South Africa
In South Africa, entrepreneurial companies can take advantage of a plethora of government grant and incentive programmes, aimed at developing small and medium enterprises as well as particular industries, in order to supplement the resources that they have available for SD programmes. Companies however often do not take advantage of these opportunities either because of ignorance about their existence, because the programmes are sometimes inadequately designed for the needs of companies or their supply chain partners, or in some cases, programmes are managed in a bureaucratic manner making access too costly in effort and time for nimble footed corporates. The scale of the government programmes available range from the R6 billion per annum grant budget of the Department of Trade and Industry to the R15 billion per annum Automotive Production Development Programme, a subsidy programme administered by the Economic Development Department.
Some companies initiate SD programmes in order to improve the cost and quality of inputs sourced from local suppliers as a way of improving one's own competitiveness, especially when strategies such as Just in Time and Just in Sequence supply chain management are key to global competitiveness. At other times, companies engage in SD as a way of showcasing their commitment to the wellbeing of the local community especially in circumstances where a company's social license to operate goes beyond the simple act of obtaining a government license. These are instances where host communities need to be involved and happy, since they have a lot of power to hinder operations.
In the South African context, the preferential procurement requirements of the Broad-Based Black Economic Empowerment legislation, as well as local content requirements attached to procurement of certain goods and services by government, are increasingly becoming key drivers of SD initiatives. For companies that rely on government assistance programmes or government awarded licences such as the automotive assemblers and mining companies respectively, the pressure to develop viable SD programmes is likely to intensify with time. This requires that companies rethink how they can tap into some of the publicly available resources which they have hitherto not used optimally or completely ignored.
In his maiden State of the Nation address, President Ramaphosa has signalled an intention to hold a jobs summit involving industry, trade unions and communities to galvanise these social partners behind a renewed focus and initiatives aimed at job creation. Through SD initiatives, business can make a major contribution to meeting the country's employment needs. In order to accomplish this goal, it is however imperative that captains of industry adequately school themselves in existing government grant and incentive programmes, identify programmes that tie in well with their SD initiatives and make representations to government that these be scaled up at the expense of programmes that are not performing adequately. This will contribute towards creating a sound, viable and fair basis for a public private partnership effort aimed at sustainable job creation.
By Tumelo Chipfupa
Director
See more Thought Leadership articles, here.
Business Essentials is Africa's premium networking and business directory.
Read more from our Press Room.
---
Related Articles:
Zoom Fatigue - Five Reasons Why You Want to Step onto a Plane Again
0 comment(s)
---
Supporting Small Business Through Ecosystem Boost
0 comment(s)
---
The Africa Continental Free Trade Area Protocol on Investment: A Prickly Pear for SADC and other Regional Economic Communities
0 comment(s)
---
#TakeControl Over Your Debt!
0 comment(s)
---
In a Post Covid-World, the Africa Continental Free Trade Area could not come soon enough
0 comment(s)
---