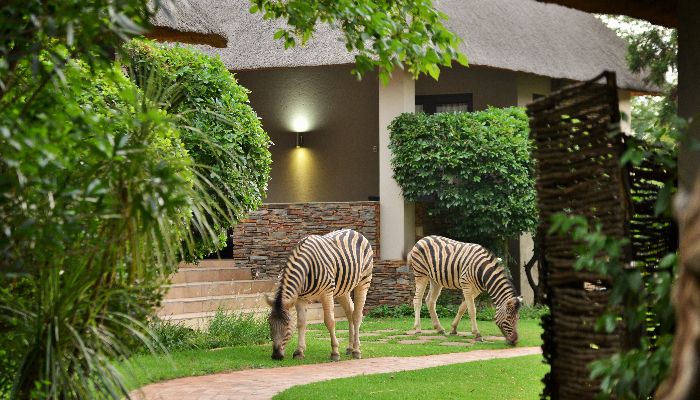 Take up the challenge and reduce costs
Many businesses in South Africa are still weighing up the pros and cons of "going green," but one establishment, Valley Lodge & Spa in Magaliesberg, took up the challenge to 'go green' six years ago – and is today reaping the benefits.
The establishment has made a massive difference in the way it has made an impact on the environment – and has been praised for its sterling efforts.
Among the important changes at the retreat is all water heaters have been replaced by heat exchange pumps, a machine that circulates water through the pump and which then heats it. Underfloor heating at the Spa uses water and not electricity, solar panels have been installed in select areas. LED lighting has replaced all light bulbs on the property and ACD (appliance control devices) have been installed in all the rooms. All geysers have been disconnected and replaced by heat exchange pumps.
Valley Lodge has achieved 100 percent awareness of environmental conservation among its employees and water consumption has been reduced by more than 15 percent through recycling and using grey water for gardening. They have reduced disposal by recycling at least 15 percent of the waste material.
The building structures incorporate 'green' in technical designs and management continues implementing Green technical solutions in all their products.
The Flora and Fauna at the Lodge attract a wide range of animals (there is a small game park on site) and birds and the lodge is designated a natural nature reserve.
New revenue opportunities have also opened up since 'going green'. Their food waste feeds the piggery while the dry beds provide organic manure for various nurseries.
Other important aspects of the 'going green' strategy is that they use natural stream water and borehole water for most activities, and water consumption and quality is measured electronically for the Spa and manually for the entire lodge.
Waste is segregated from the point of waste generation and employees are specially assigned to segregate and sort waste before it is re-used.
Valley Lodge & Spa serves as a supreme example of how to adopt a positive attitude towards "going green by reducing costs and sustaining our fragile environment.
Business Essentials is Africa's premium networking and business directory.
Read more from our Press Room:
___
Marked Rise in B-BBEE M&A Deals Reflects Steady Policy Execution
___
Join us for our Public Speaking & Presentation Skills Training Course!
___
Insights: Proposed Changes to Amended B-BBEE Codes
---
Related Articles:
How Long Does Debt Counselling Take?
0 comment(s)
---
The Willard® BLUE Battery Promotion Has a Winner!
0 comment(s)
---
The Development of a Solar Photovoltaic Market in Ghana
0 comment(s)
---
Businesses to be Verified Based on New B-BBEE Code Amendments from 01 December
0 comment(s)
---
SAP SuccessFactors & Skillsoft
0 comment(s)
---