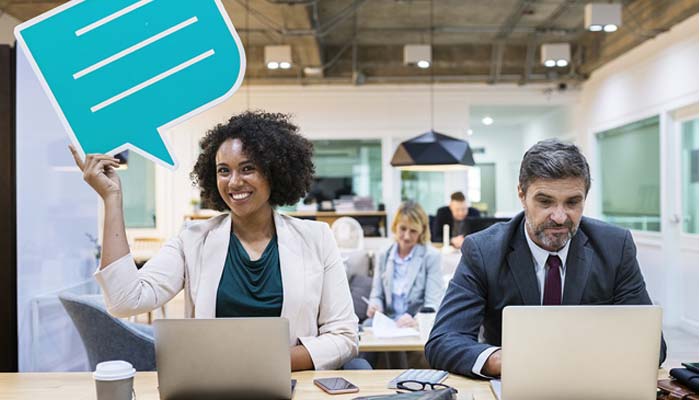 Utilising innovative employee benefits could give SMEs the upper hand
SMEs continue to play an integral role in addressing South Africa's high unemployment rate. Notwithstanding, recruiting and maintaining skilled talent is a task that these smaller organisations need to approach with dexterity. One approach to this is by providing prospective employees with more than just the guarantee of a monthly salary; offering employee advantages that will sustain their families and themselves over the long haul.
Using benefits to attract and retain talent
This is indicated by Samantha Jagdessi, Head of Benefits Consulting at Old Mutual Corporate Consultants. She says that SMEs need to use their unique benefits as an instrument to attract and retain rare talent. "Retaining a capable and talented workforce is vital for business success, as frequent staff turnover has been shown to negatively impact employee morale, productivity and company revenue. Studies predict that each time a business replaces a salaried employee, it can cost the organisation between 6 to 24 months of their salary – depending on the role."
Established corporates vs. SMEs
More established corporates are believed to provide better benefits, higher salaries, greater career growth opportunities, and enhanced exposure. However, Jagdessi says SMEs now have the chance to change this general perception. "While well-resourced corporates tend to traditionally hold the advantage over SMEs in terms of offering better benefits, SMEs are able to tailor their benefits package to suit their means, thereby allowing them to gain a valuable competitive advantage."
Numerous SMEs acknowledge the value and the role that employee benefits can play in their business. However, the 2017 Old Mutual Corporate SME Employee Benefits Monitor reveals that this isn't converting into action. "The Monitor reveals that only 41% of SME employees feel confident about their retirement plans, painting a dire picture of over 50% of SME employees who remain uncertain of life after retirement. Yet, of all the decision makers who participated in the report, only 32% have retirement funding on their agenda."
Avoiding administrative burdens
SMEs attribute their apprehension to offering employee benefits to the perceived administrative burden and extra costs involved. According to the report, these can be avoided. "There remains a perception that the costs and administrative burden outweigh the benefits – this is despite the vast array of workable and affordable solutions available that support businesses of all sizes, ranging from a five-man executive team to a 100+ strong employee base," says Jagdessi.
A new generation of retirement fund models, such as Umbrella Funds (multi-employer retirement funds), have significantly lowered the "burden" to employers and diminished expenses. This is on account of the economy of scale created by group participation, says Jagdessi. She adds that, to further bolster SMEs in delivering tangible benefits of retirement provision, professional employee benefit advisors are also accessible at a minimal fee to offer support, appropriate advice, education and communication tools.
"Like any corporate organisation, SMEs are unique in their product and service offering, size and in this case employee benefit requirements. Each SME will require a tailor-made benefit structure to suit the business."
Three aspects to consider when implementing an employee benefit structure:
1. Consider how retirement provisions will be funded
SME decision-makers should consider whether the business will contribute toward employees' retirement savings fully, partially or only manage the administration thereof.
While the introduction of enabling retirement savings will guarantee positive outcomes for staff, debt-burdened staff may battle financially should they encounter a dramatic reduction in take-home pay in favour of contributing to long-haul retirement savings. Jagdessi recommends decision-makers also consider using a percentage of their staff's annual increase to fund retirement provision before they grow accustomed to an increase in pay. "The 'like-for-like' funding model where the employer matches the contribution made by the employee," she clarifies.
2. Consider the levels of adaptability required and the related cost
By restricting choices accessible to low-income employees – those who tend to rely more on their employer to make responsible financial decisions on their behalf – administrative expenses can be lessened, thereby passing on more value to employees. White-collar workers, however, generally want more adaptability and control over their investments. Jagdessi advises SMEs with a mixed workforce (blue- and white-collar workers) to invest in cutting-edge payroll software that allows staff to individually tailor their contribution level.
3. Consider how investment-savvy staff are and what level of support is needed
While white-collar workers tend to have greater levels of formal education and have adequate access to the information required to make good financial decisions, blue-collar employees generally display higher rates of consumer vulnerability. In a working environment with both white and blue-collar workers, hands-on seminars and workshops should be facilitated by trained employee benefit consultants to bridge the gap in education and financial confidence.
When making these decisions, it can be helpful to seek expert advice. Employee benefit consultants can help in advising on the best structure for a specific business or workforce – one which not only delivers positive retirement outcomes for its staff but also delivers on long-term strategic goals for their business.
Business Essentials is Africa's premium networking and business directory.
Read more from our Press Room:
___
How to Use a VPN to Save Money Shopping Online
___
More Diligent Auditors Get Tough on Sectional Title Governance
___
Deshun Deysel To Simplify Business Matters In Entrepreneur Connect Dialogues
---
Related Articles:
How Long Does Debt Counselling Take?
0 comment(s)
---
The Willard® BLUE Battery Promotion Has a Winner!
0 comment(s)
---
The Development of a Solar Photovoltaic Market in Ghana
0 comment(s)
---
Businesses to be Verified Based on New B-BBEE Code Amendments from 01 December
0 comment(s)
---
SAP SuccessFactors & Skillsoft
0 comment(s)
---