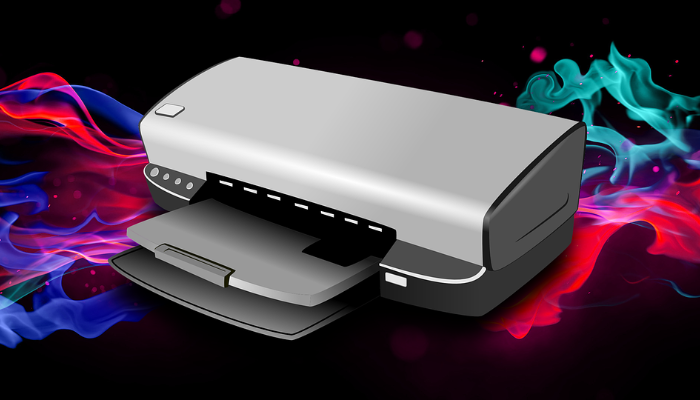 Who hasn't wanted to take out their frustrations on the ever-failing office printer?
From confusing error messages and always-empty ink cartridges to unfixable paper jams. Today's printers are a source of frustration and angst for most, and yet we can't go without them either.
Here are eight common pain points we all experience when printing:
Ink/toner cartridges cost a fortune to replace, and that's only if the manufacturer still makes the cartridge you use (they often get discontinued without any warning!)
You just replaced the ink/toner cartridge and the printer doesn't recognise it. Or, it asks you to replace the imaging drum (Drum? What drum? And why is it so expensive?)
You want to print a black and white document but the printer won't let you because one of the colour cartridges are empty (I want to print black and white, not colour dammit!)
Drivers constantly go out of date (there is always an error after updating, why don't updates work correctly?)
Network issues (whether you're using wired/wireless networking, it never connects correctly)
Unhelpful customer support (which makes it impossible to fix any issues anyway)
Everything is printing perfectly, then somehow that one sheet of paper goes in skew and all hell breaks loose: you have a paper jam.
How the hell do you get that jammed paper out of your printer without tearing it into millions of little pieces?
At some point, most of us are going hate something about any printer we're using. The reality is that any printer is going to cost you money and deliver less than desirable results most of the time. Close your eyes, take a deep breath and stop expecting your printer to "just work".
Business Essentials is Africa's premium networking and business directory.
Read more from our Press Room:
___
Regional Connectivity Conference: Making Inter-State Transport Work in Africa
___
Millennials Contribute New Approaches to Social Investing
___
Innovative Employee Benefits – A Competitive Advantage for SMEs
---
Related Articles:
TSIBA Helps Entrepreneurs Leap Forward in the Business World
0 comment(s)
---
Zoom Fatigue - Five Reasons Why You Want to Step onto a Plane Again
0 comment(s)
---
Supporting Small Business Through Ecosystem Boost
0 comment(s)
---
The Africa Continental Free Trade Area Protocol on Investment: A Prickly Pear for SADC and other Regional Economic Communities
0 comment(s)
---
#TakeControl Over Your Debt!
0 comment(s)
---