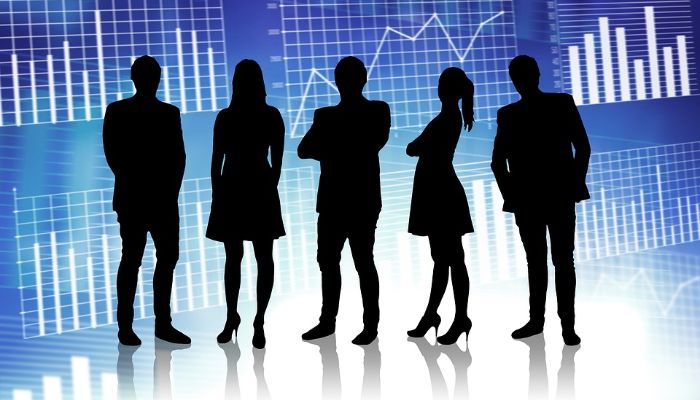 Old Mutual Millennial survey shows that, with guidance, youth have potential to unlock economic growth
Genius and wisdom are not bound by age, race, gender or culture. Albert Einstein, Martin Luther King, Steve Biko, Marie Curie and Nkosi Johnson all changed the world before the age of 35, as did the youth of 1976, who fought for their right to equal education; turning the course of history in the process.
This is the view of Kerrin Land, Managing Director of Old Mutual Wealth, speaking on Youth Day commemorated on 16 June. "Despite high rates of unemployment and inequality, economically productive South African millennials – people between the ages of 18 and 34 years – with the right guidance, have the potential to unlock the economy while solving some of the country's most significant challenges."
Reflecting on the results of the recent 2017/2018 Old Mutual Millennial Survey, Land says that the most remarkable attribute of this generation is their entrepreneurial spirit, with almost 10% of Generation Z, those millennials aged 18 to 24 years, owning their own business.
Land believes that the real power of a successful economy doesn't lie in big corporates but in the thousands of small businesses led by entrepreneurs. "In economic terms, the four factors of production, which include land, capital, and labour, describe the inputs used in the making of goods or services required to generate economic growth. The entrepreneur, the fourth key resource, is the individual who takes an idea and brings it all together."
It's estimated that in South Africa, small and medium-sized enterprises (SMEs) makeup 90% of formal businesses, contribute roughly 34% towards Gross Domestic Product and provide employment to about 60% of the labour force.
She warns that without the proper support from the public and private sectors, as well as civil society, young entrepreneurs are more likely to fail. "Research estimates that approximately 70% to 80% of small businesses fail within the first five years. According to an article published by the University of the Western Cape, 40% of the success achieved by small-scale enterprises is dependent on the business owner's skills," says Land.
"While personal attributes like initiative, innovativeness and a love for learning describe the strengths of the most successful entrepreneurs, a survey claiming to be the largest of its kind in South Africa by a start-up incubator Seed Academy suggests that a significant outcome of business success was due to the entrepreneur's prior work experience," she says.
The 'State of Entrepreneurship' study published in 2016 and 2017 by Seed Academy suggests that 84% of successful business owners had worked for at least one year before starting their first enterprise, while entrepreneurs still in business for longer than 2.5 years tend to have more than ten years prior work experience.
Amid high levels of youth unemployment and low economic growth, Land believes mentorship in place of formal employment can go a long way to provide the support and guidance young entrepreneurs need to make their business ventures a success.
"Mentorship, guidance and the transfer of important skills has the potential to combine the youthful determination of millennials with the experience of successful entrepreneurs. Professionals working in corporate jobs and retired business people have the ability to give back by helping to build businesses that create jobs and unlock the economy," says Land.
She also believes that the private sector needs to play a more important role in supporting the youth for the sake of social cohesion and economic sustainability. "Government has committed to play its part, however, to move the dial on youth unemployment, the private sector will need to assist by investing in education initiatives that develop and groom young people."
"At Old Mutual we support entrepreneurs in a number of ways, including Masisizane Fund through the Old Mutual Foundation, providing financing in Agribusiness, Franchising and Commercial, and Supply Chain and Manufacturing. In addition, we are partners for change in the South African SME Fund, committing capital and lending support to the ecosystem development initiatives of the fund," concludes Land. "As an industry that is entrusted with deploying investors' savings in a responsible way, it is important for us to invest for the growth and future sustainability in our economy."
Business Essentials is Africa's premium networking and business directory.
Read more from our Press Room:
___
A Constitutional Endorsement For Direct Democracy In Customary Law
___
8 Reasons We All Hate Our Office Printer
___
Staying Ahead of The Game – The Role of Technology in Business
---
Related Articles:
The Africa Continental Free Trade Area Protocol on Investment: A Prickly Pear for SADC and other Regional Economic Communities
0 comment(s)
---
In a Post Covid-World, the Africa Continental Free Trade Area could not come soon enough
0 comment(s)
---
How the Environment Affects Your Health, and What You can do About It
0 comment(s)
---
Resilience is Critical for Business Success in Our Post-COVID-19 Future
0 comment(s)
---
Are You Ready for the 4IR?
0 comment(s)
---