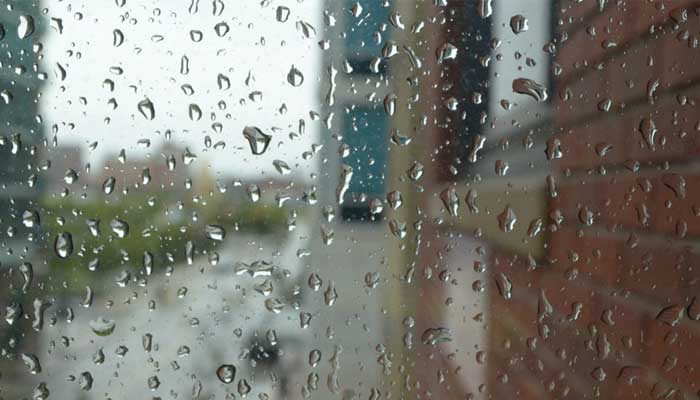 PropertyFox shares their top tips on keeping your home warm this winter
With Autumn completely out of the agenda, get ready to keep warm this Winter. The days are much shorter and the nights are longer. The season begins at the winter solstice. In the Northern Hemisphere the winter solstice is usually December 21 or December 22. In the Southern Hemisphere the winter solstice is usually June 21 or June 22, which means we're officially in winter.
Now it is obvious that with Winter weather comes extreme cold conditions that even creeps its way into your homes. And while there is not much you can do to stop it outside, you can still make sure you stay toasty inside. At PropertyFox, we have put together some cold-busters to make sure that you, not only heat up yourself during this season, but also your whole home.
Close Those Curtains
Although opening your window curtains or blinds attracts the sunlight inside to add warmth, it does not work all the time. In fact, a lot of heat and warmth escapes from your home once you open the curtains. Keep your curtains closed when the evening hits or when you are out. A better option would be to get some thermal curtains to lock the heat in even more.
Regularly Check Your Wall Insulation
When it comes to the heat in your house, around 25% is lost through the roof. You could easily reduce this by installing 25cm of insulation throughout your home. It is also worth seeing what is going on in your walls, as around a third of the heat in an uninsulated home is lost this way.
Keep Your Oven Open, For A Little While
We all know that Winter also brings with it a yearning for warmer, comforting food and is also a prime baking season for many. We suggest that after you finished cooking, or baking your delicious treats, leave the oven open slightly to let your home get all that wonderful heat. We close the oven completely for safety precautions, but this can also see you wasting a lot of heat that could have been used to warm your home. This will help keep your home warm while you indulge in the masterpiece you just prepared. And, naturally, keep the kids away from the door.
Throw A Rug
Winter might not be a perfect time to leave your tiled or wooden flooring bare. These flooring options are lovely, but can still let a lot of heat escape from under your feet. A great alternative to replacing the floor just for Winter, and without you having to go for renovations, is just putting down a warm rug to cover up the floor and to ensure that your toes stay toasty.
Cuddle Up With Fluffy
Now is the time to take total advantage of your 'bestfriend'. Your pets are mobile heaters, so cuddling up with a little furry friend could be one of the quickest ways to keep warm this Winter. If you don't have a pet of your own, consider adopting and giving a warm home to a pet in need in return!
At PropertyFox we want to ensure that your keep warm during this season, our array of listings include ample opportunities for you to keep warm this season. Give us a call today and we will make sure to do the rest.
Business Essentials is Africa's premium networking and business directory.
Read more from our Press Room:
___
Petrol Increase and Tourism – How Much Trouble are We in?
___
Inter-Generational Partnership For Economic Growth
___
WATCH: Treatment Options for Substance Abuse
---
Related Articles:
How Long Does Debt Counselling Take?
0 comment(s)
---
The Willard® BLUE Battery Promotion Has a Winner!
0 comment(s)
---
The Development of a Solar Photovoltaic Market in Ghana
0 comment(s)
---
Businesses to be Verified Based on New B-BBEE Code Amendments from 01 December
0 comment(s)
---
SAP SuccessFactors & Skillsoft
0 comment(s)
---