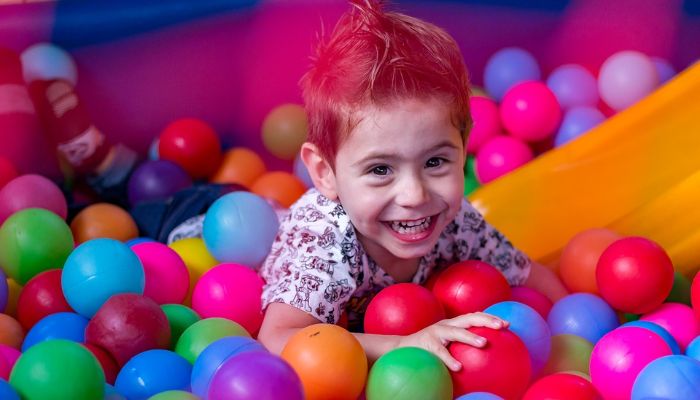 School is out, so what's the fun about
The chilly season of winter is in full swing, and with the cold rainy days comes the relatively long mid-year break. With the school holidays here, it is easy to feel concerned for potentially bored children being at home with little to keep them busy.
Your worries are over; we have compiled a list of things for those little rugrats to do during their long break.
Cape Town
Glowing Rooms SA
With its radiant 3D course, UV lights, 3D murals, and disco lights, Glowing Rooms SA takes you on a 3D golfing adventure to outer space. It is a guaranteed fun for the entire family!
When: Fridays and Saturdays: 10am to 7pm. Sundays 10am to 4pm.
Where: Shop 16, The Gallery, Milnerton
Price: 18-hole course cost R130 per person. Specially theme UV event room cost R230 per person.
Bugz Playpark
This playpark is extensive with a fully facilitated outdoor and indoor experience for the kids. The choo-choo train, jungle gyms, a splash pool, monkey bars, paddle boats, a water slide, peddle carts, sand pits, horse rides and much more activities for endless fun.
When: Mondays – Sundays: 9am to 5pm
Where: 56 Tarentaal Street, Kraaifontein
Price: Prices vary on rides and holidays
Rush Indoor Trampoline Park
Rush is the home to the 'largest foam pit in the world', according to the owner of the Claremont branch. Experience the excitement both for kids and parents. If you feel like you can't keep up with the energy of your children, then get some snacks, coffee, and free Wi-Fi to catch up on some grown-up things while the young ones have fun.
When: Monday to Thursday: 10am – 9pm. Friday to Saturday: 9am – 10pm.
Where: Stadium on Main, Claremont
Price: Price range depending on age
Kenilworth Karting
If your children are aspiring speed racers or just want to have some fun driving, then Kenilworth Karting is the place to be. Racers can do 10 laps around a 310-metre racetrack. If you are concerned about the vehicles the little will be using, there are lightweight 140cc vehicles for kids.
When: Daily from 10am to 11pm
Where: 10 Myhoff Road, Claremont
Price: Price range depending on age
Two Oceans Aquarium
Take your kids on an educational experience to the aquarium and escape into the enchanting world of ocean creatures. Let your kids discover the various marine life found off the Southern African coast at the Two Oceans Aquarium. Scholars will discover captivating microscopic life, have a physical experience at the 'touch pool' or come face to face with the wondrous marine life in the aquarium's new large-scale exhibit.
When: Daily from 9.30am to 6pm
Where: V&A Waterfront
Price: Price range depending on age
Johannesburg
Zoemba
Zoemba is well-worth considering to keep your rugrats entertained during the school holidays. It is an original new South African musical theatre production for children, with a storyline that focuses on real environmental issues that have an impact on the lives of rhinoceros and other wildlife lives.
When: 26 June – 7 July 2018 at 11am or 3pm
Where: Auto and General Theatre. Nelson Mandela Square, Sandton
Price: R80
Frozen Family Adventure Movie Night
Although we are feeling the low temperatures of winter, you can grab some beanbags, warm blankets and hot chocolate to enjoy the Frozen Family Adventure movie night. Keep the kiddies captivated with the catchy musical elements and humorous moments. Head to Carnival City Sun Park and have your hearts warmed by Frozen.
When: 30 June 2018
Where: Carnival City, Sun Park, Carnival City Casino
Price: R50
Gold Reef City Themed Park
Enjoy a little bit of something for the entire family at Gold Reef City. There is no reason for the kids to be bored this school holidays, as there is a myriad of entertainment options available for families at this amusement park. From a range of rides that cross the thrill spectrum, from timid to terrifying, this is one of the main draws to this entertainment kingdom.
When: 22 June – 30 June 2018 at 9am to 5pm
Where: Gold Reef City Theme Park
Price: R125 – R215
Disney on Ice – Dream Big
Go on an enchanted journey with Tinker Bell and others, as you experience Disney tales with song, dance and ice-skating flair. The empowering tale brings out some of Disney's most iconic and courageous leading ladies as they take the audience on their adventures. The characters the little ones will see are Jasmine, Snow White, Ariel, Cinderella, Rapunzel, Tiana and Aurora.
When: 22 June – 1 July 2018
Where: Ticketpro Dome
Price: R101 – R379
Johannesburg Zoo
A trip to the Joburg Zoo in Jan Smuts Avenue, will defeat school holiday boredom and give the kids an educational experience. The kids will see a variety of awesome animals and learn about their lifestyles. This is also an opportunity to have a family picnic and experience the beautiful spaces; creating memories that will last longer than the holidays.
When: Daily from 8.30am to 5.30pm
Where: Jan Smuts Avenue, Parkview
Price: R80 for adults, R50 for children and students with a valid student card.
Port Elizabeth
Peppa Pig Live in SA
It is time for the little ones to be thoroughly entertained this holidays. If they are familiar with Peppa Pig, than they in for a treat as they put on a live show in South Africa. This is a great way to keep the young ones busy, giving you the chance to finally sit without having to run after scrambling toddlers.
When: 23 June – 24 June 2018 at 10am and 12.30pm
Where: Port Elizabeth Opera House, John Kani Road, PE Central
Price: R199 – R799
Art Holiday Activities
It is time for the children to get creative with ART and learn a few new tricks at this fun family event. Get the kids out of the house and straight to this holiday program to keep them fascinated as they get their hands dirty creating what could potentially be your next Mother's or Father's day gift.
When: 25 June – 14 July 2018 (excluding Sundays) at 8.30am – 5pm
Where: Frank Suites, 18 Frank Street, Newton Park
Price: R50/p per hour
Volkswagen Factory and AutoPavillion
The much loved automotive brand Volkswagen gives you a chance to trace its history and development. This could be an opportunity for fathers to have a boys day with the young men. Enjoy the mobile tour of the factory taking you into the heart of the operation as you see where the cars are assembled.
When: Weekdays at 8.30 – 4pm
Where: 103 Algoa Road, Uitenhage
Price: R10 for adults, R5 for children and pensioners
Planet Paintball
This one is for the thrill-seeking families who are adventure driven and adrenaline-junkies. Get kitted out in gear and play a round or two of paintball! The game is suitable for children and better suited for larger groups. Planet Paintball also has a host of specials and games catered to younger kids as well.
When: They only operate via bookings on 083 645 5091 or info@planetpaintball.com
Where: Welbedagt Estate Road, just off Glendore Road, Walmer/Pari Park
Price: R100 – R210/p depending on how much paintballs you want.
Bayworld
If you want the kids to be entertained and educated, then Bayworld is the place to be. You get to see some incredible whales and sea critters during your family visit. Bayworld is home to endless educational discoveries, including a 15-metre skeleton of the last Southern Right whale that was harpooned in Algoa Bay. During your visit, be sure to check out the live seal shows and the underwater observation area – ideal for curious kids.
When: Daily from 9am to 4.30pm
Where: Corner of Beach Road and Brookes Hill Drive, Humewood
Price: Adults R45, Pensioners R40, Children (3-17) R35
Durban
The BFG
If your kids love books, they will love this one! The adaption of the Roald Dahl classic, the Big Friendly Giant, will be performed through puppetry. Based on the book of the same name, this production will follow the adventures of a big, friendly giant and Sophie, the little orphan that he befriends. This production is one bring fun and entertainment for the entire family.
When: 22 June – 8 July 2018
Where: Elizabeth Sneddon Theatre
Price: R115
We Are One Festival
The whole family is invited to join this festival with a purpose. This festival is birthed from a beautiful concept that may have lost its luster of late. The We Are One Festival aims to bring people of different ethnicities and backgrounds together. The festival uses sport and recreation to bring people together, not forgetting the music.
When: 24 June 2018 at 12pm
Where: Kwamashu Bridge City
Price: R50 – R200
Sister Act – The Musical
A musical can turn any day of boredom into a day of fun for the whole family. With singing, dancing and an interesting storyline, Sister Act the Musical is an excellent option to keep everyone entertained.
When: 26 June – 1 July 2018
Where: Playhouse Drama Theatre, The Natal Playhouse
Price: R50
Mobile Planetarium Experience
Take your little rascals out to see the stars and experience the wonders of astronomy at the Mobile Planetarium Experience with Wild Magazine. This event includes a screening of two short shows in an immersive mobile planetarium. The shows include 'The Celestial Railroad' and 'Habitat Earth'. Would-be visitors are encouraged to book as soon as possible as seats are limited.
When: 23 June 2018 at 10am – 12pm
Where: Cape Union Mart Pavilion
Price: Free
Durban Natural Science Museum
Learning does not have to stop when schools close its door. And Learning should be fun and entertaining. Get the best of both at the Durban Natural Science Museum. The museum has a multitude of fascinating and educative exhibits. From a life-sized reconstruction of a Tyrannosaurus Rex to the third largest collection of birds in Africa – the Durban Natural Science Museum is a great way to have fun during the school holidays without hurting your budget.
When: Daily at 8.30 – 4pm
Where: City Hall: First floor, 234 Anton Lembede Street
Price: Free
Business Essentials is Africa's premium networking and business directory.
Read more from our Press Room:
___
A Gallery of Mirrors Presented by Griffiths & Griffiths
___
Petrol Increase and Tourism – How Much Trouble are We in?
___
Legal Representation at the CCMA
---
Related Articles:
How Long Does Debt Counselling Take?
0 comment(s)
---
The Willard® BLUE Battery Promotion Has a Winner!
0 comment(s)
---
The Development of a Solar Photovoltaic Market in Ghana
0 comment(s)
---
Businesses to be Verified Based on New B-BBEE Code Amendments from 01 December
0 comment(s)
---
SAP SuccessFactors & Skillsoft
0 comment(s)
---