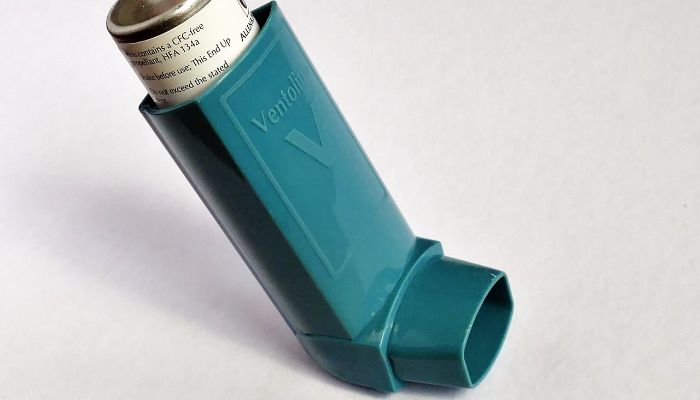 Keep Asthma-affected employees comfortable at work
Working life can be difficult for an employee with Asthma. They may worry about having an Asthma attack at work. They may feel embarrassed about using an inhaler in front of colleagues. And they may need a great deal of time off work and worry about their job security. It is important you understand your employee's condition. There are many things you can do to make a positive difference in their working life.
Encourage your employee to look after their condition
Encourage your employee to look after their Asthma as well as possible. They are more likely to do well at their job if they have the right support in place. Don't put pressure on them to work when they are not feeling well. Their symptoms may get worse if they don't look after themselves. And they might end up needing more time off work if they try to do too much. Additionally, they could also be creating the risk of having a life-threatening Asthma attack.
Your employee needs time off work
Your employee has the right to take time off work for sickness and hospital appointments. But this may not always be paid time off. Make an appointment for your employee to sit with your Human Resources (HR) department. They need to know what their contract says about taking time off work and whether it's paid leave. The HR department should also let them know what support is available to help them manage their Asthma on a daily.
Encourage your employee to be as open as possible. It can be difficult for them to explain that their symptoms can get worse and they might need time off work for medical appointments. Let your employee know who they should inform if they need time off. Tell them what support they will get to manage their return to work after an Asthmatic event. If they are worried about finances, they can find out more about what sick pay is available to them.
Keep communication open
When your employee is off-sick keep the communication channels open. This will help ease their worries and can help you know what to expect so you can put plans in place. Ask your employee which family member or friend you can get updates from. Keeping in touch may be too difficult for them after an Asthmatic event. Speak to your employee about any workplace triggers they notice. If they sit near a window where pollen is coming in from the outside which triggers their Asthma, move them to another less-affected area in the office.
Have an action plan ready
Let the employee write up an Asthma action plan and give your HR department a copy. This will help them and other employees feel more confident that work will be done. Suggest dividing up work between co-workers when the employee with Asthma needs time off or that the team work slower or allow this employee to work from home sometimes.
It will be a will help lower their stress if they know there is a plan for dealing with their work in the case of absence. In addition, make sure you have someone qualified in first aid on site who knows which employees have Asthma so they can help someone having an Asthma attack.
Making changes to the environment
You may have to change your employee's duties to ones they can carry out more easily or make changes to the working environment. Consider a no-perfume policy at work and have a phased return to work approach for the employee with Asthma. After they have been ill, maybe they could work flexible hours or part-time. Make reasonable changes first to help the situation before changing the employee to another role in the company.
Support your employee to manage their Asthma
Even if you as an employer are supportive, your employee might feel guilty about needing to take time off if their symptoms get worse or if they need to go to appointments. If your employee needs a lot of time off they may sometimes find it hard to get all their work done. But with the right treatment and support, Asthma can be effectively managed and your employee can be successful at work.
Contact Bonitas Medical Fund for more information.
Business Essentials is Africa's premium networking and business directory.
Read more from our Press Room:
___
Business and Human Rights
___
Say No to Spider Veins
___
Making a Difference Working with Communities
---
Related Articles:
SA companies now able to go 100% off-grid, pay less for power with holistic energy solution
0 comment(s)
---
Fresh from the farm – UFS Experimental Farm delivers research with social impact
0 comment(s)
---
Wellness Trends We're Watching
0 comment(s)
---
Liberty Two Degrees sees continued positive momentum
0 comment(s)
---
Liberty Two Degrees advocates for mental health support within its retail spaces
0 comment(s)
---