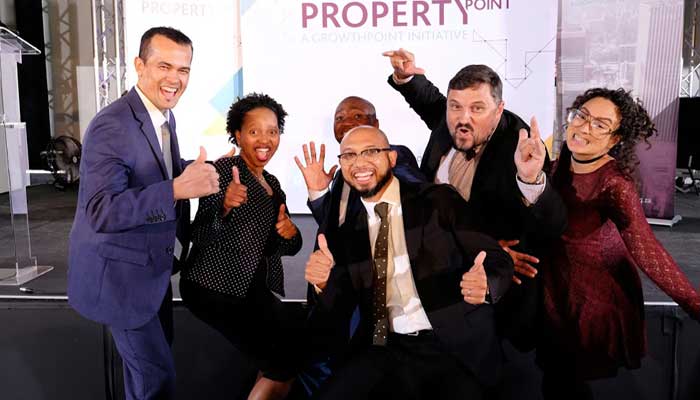 Property Point understands entrepreneurship
Running a business can be a lonely journey. There's so much to think about, so many hats to wear, so much pressure, thoughts like, "What if this project doesn't go through? What if the money doesn't come through? I need to pay people's salaries, families are depending on me!"
Sometimes it's too much!
And who can you share this heavy load with? You can't speak to your staff about cash flow problems, our families don't really understand staff issues and legalities and friends are just as busy as we are.
The only people who actually 'get' us are other entrepreneurs. They have the same passion for business, the same thoughts that keep you up at night and have probably burnt their fingers on the same flame.
The Property Point team understands this journey can be tough, running a business is certainly not for the faint hearted. We also know that the strain can be lifted when it's shared. We've realised that when we bring entrepreneurs together, magic happens! They learn from each other, they spark ideas of genius from one conversation, share what's troubling them and even create lasting partnerships and friendships.
This sense of community flows through the very essence of Entrepreneurship To The Point – the platform focuses on building relationships, sharing insights and creating an environment of unity. In these sessions there's no competition, but loads of sharing whether it's experience, contacts or even strategies.
My point is this: you don't have to do it alone. There are plenty of other entrepreneurs in the same boat, paddling with all their might sometimes without a compass. Connecting with others can be just what you need to keep on going, to feel inspired not to give up and to learn from others who have already walked the path you're on. Come and connect with others through us. Let's do this together.
By Robyn Basson, Property Point
Business Essentials is Africa's premium networking and business directory.
Read more from our Press Room:
___
How to Use the Rule of Three in Decor for Wow-Worthy Results
___
How to Help Addicts – Recognising Who Needs Help
___
Namib Desert Lodge: A Showcase for Eco-friendly Concepts
---
Related Articles:
CRS Assists SARS-Embattled Clients With Tax Advisory Service
0 comment(s)
---
Magic Needle Mesolift
0 comment(s)
---
The Importance of CPR in the Workplace
0 comment(s)
---
Behind the Scenes - Do You Know What Goes into Booking the Perfect Business Trip?
0 comment(s)
---
Prepaid Water Meters Transform Utility Management in the Face of Growing Crisis
0 comment(s)
---