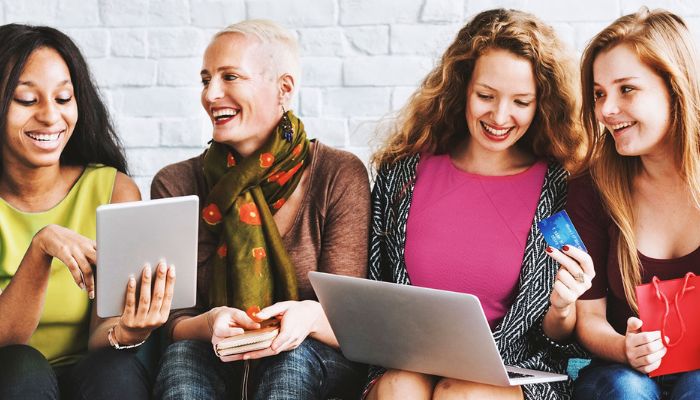 Online shopping is safe, convenient and offers endless variety
Online shopping (or e-commerce) has been around for quite some time – longer than the World Wide Web, in fact. While online shopping is rapidly growing in popularity, some of us might still be hesitant to embrace the technology.
We're taking a look at the ins-and-outs of online shopping so that you can be confident when making your next online purchase.
The benefits of shopping online
Say goodbye to fighting over parking bays and wasting your Saturday morning standing in long lines. Online shopping has revolutionised the way we, as consumers, get to spend our precious time.
There are three main advantages to shopping online:
1. Convenience
Online shopping is fast and easy. You don't have to spend your weekend driving from shop to shop. You can browse your options and purchase from the comfort of your computer, tablet, or mobile phone. Most online platforms will even tell you the availability of stock. Once you have made the purchase, the supplier will deliver the goods to your door. What more could you want?
2. Confidence.
The nature of online shopping is that you can easily compare products and make more informed decisions. Gone are the days of collecting catalogues and trying to do all your pre-shopping planning the hard way.
Online shopping offers you a world of choice. You get to preview the product, compare the merits of a wide variety of brands and read reviews by consumers just like yourself. Not only will you enjoy the confidence of knowing that you chose the perfect product, you'll also know you got it at the best possible price.
Thanks to technology, you can shop for anything (from a car to a pencil) without leaving the comfort of your couch.
3. Security
It's natural to be concerned about the safety of your personal details and, more specifically, credit or debit card information. We're all sceptical about plugging in our details – unsure of how the information will be protected and who it will be shared with. Nobody wants to suffer any losses or get spammed by third parties. Thankfully, e-commerce technology and legislation has evolved to protect consumers from undesirable outcomes like these.
One of the easiest ways to tell if a website is trustworthy, is to look for the lock symbol, next to the site's URL (Uniform Resource Locator). For example:
HTTPS stands for secure and means your entire session is encrypted, protecting you against any interception. Your information is only shared with the company you intend to share it with. You can (and should) also read the privacy policies and statements published on the website you are interacting with. These policies will give you a detailed explanation of the security measures in place to protect your data.
Payment, in particular, is where the most fear lies when shopping online. Applications like PayFast (which offers a secure payment gateway for debit and credit card payments) protects your sensitive information, and is a trusted payment method in South Africa. Alternatively, many e-commerce allow you to pay via EFT (Electronic Bank Transfer) which is the most secure form of payment. You can do a direct bank deposit from your online banking platform, and not have to share any of your information with the site you are purchasing from.
Contact Hamper Wold for more info. Browse hundreds of exclusive gift hampers at hamperworld.co.za today.
Business Essentials is Africa's premium networking and business directory.
---
Related Articles:
The 7 Best-Kept Secrets for Buying a Home in 2020
0 comment(s)
---
CRS Engage Platform Builds a More Engaged Workforce
0 comment(s)
---
Can Consuming Collagen Benefit Your Skin?
0 comment(s)
---
Working in Coffee Shops - Is it Safe?
0 comment(s)
---
Cloud Still Too Pricey in SA
0 comment(s)
---