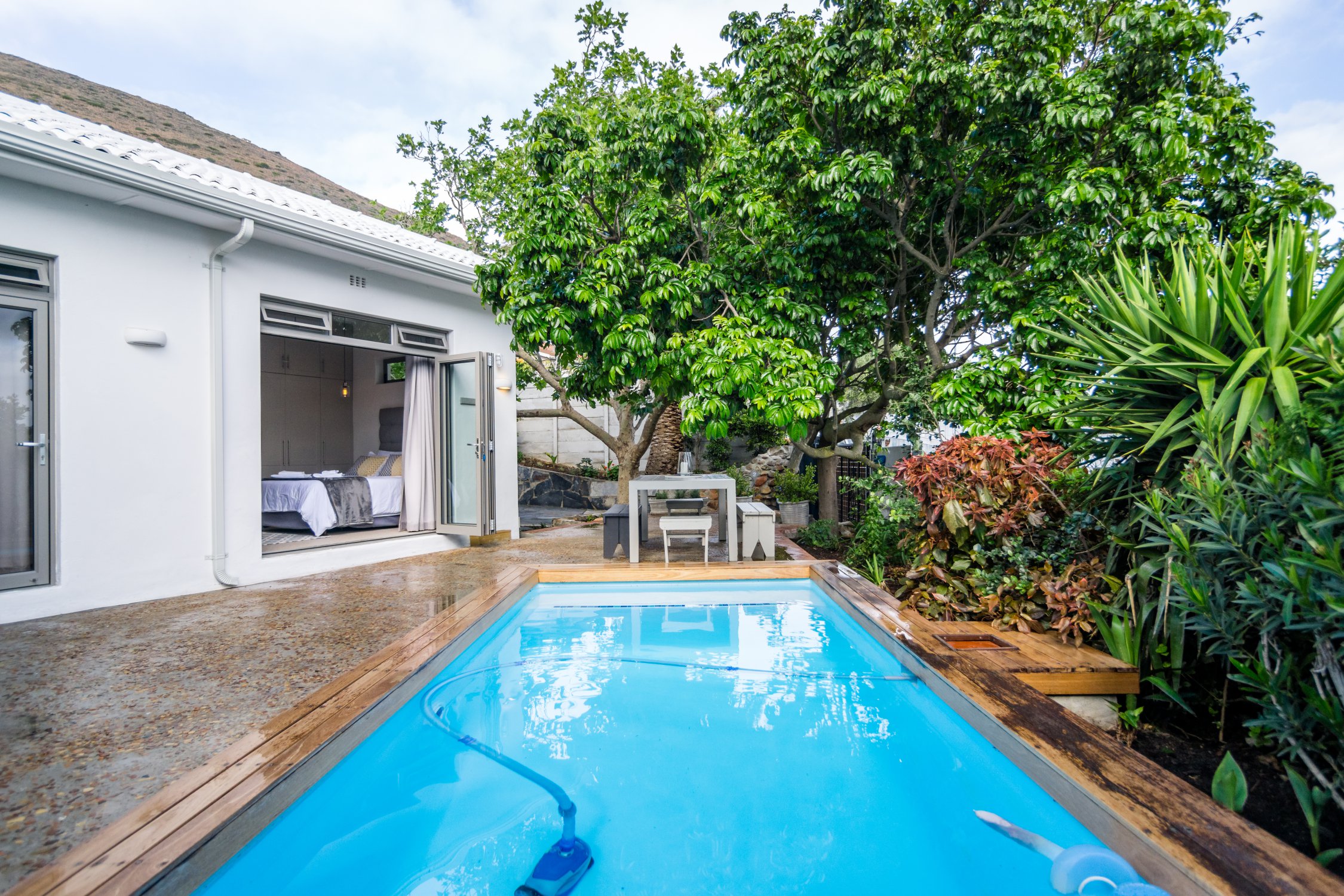 With Lion's head in the background and the Atlantic Ocean stretched out below, Green Point is a suburb par excellence
The Atlantic Seaboard, and Green Point, in particular, is a rich mix of different architectural designs and cosmopolitan culture. With Lion's head in the background and the Atlantic Ocean stretched out below, Green Point boasts natural beauty par excellence. One is engulfed in the tranquillity and natural beauty of the environment here. At the same time, you're a stone's throw from the trendy bars, restaurants, beaches and other amenities. These are all factors that contributed to the speedy sale of a modern and chic cottage. The cottage above Highlevel Road sold for a whopping R6 294 100 at a recent on-site auction.
This two-bedroom cottage is characterised by quality finishes throughout. It makes optimum use of all available space, creating a clever blend of cosy and spacious. Ideal for entertaining, the open plan living areas lead onto an outside entertainment area, of which the braai and sparkling swimming pool are key features. The indoor braai doubles up as the ideal winter warmer fireplace that adds charming and quaint character to this already lovely home. Add to that secure off-street parking, and you have a winner.
"The real winner though, is our auction model, which results in more and more sellers choosing this over traditional real estate. We are simply faster at unlocking offers that often exceed the expectations of the seller," said MC Du Toit, ClareMart Executive Legal Auctions Director.
For more information on upcoming auctions, or to list your property with ClareMart Auction Group, contact MC Du Toit on mc@claremart.co.za, 082 563 3275or 021 425 8822.
Please see other completed auctions in the Downloads section on the left-hand side of the page, here.
Business Essentials is Africa's premium networking and business directory.
---
Related Articles:
Zoom Fatigue - Five Reasons Why You Want to Step onto a Plane Again
0 comment(s)
---
Supporting Small Business Through Ecosystem Boost
0 comment(s)
---
The Africa Continental Free Trade Area Protocol on Investment: A Prickly Pear for SADC and other Regional Economic Communities
0 comment(s)
---
#TakeControl Over Your Debt!
0 comment(s)
---
In a Post Covid-World, the Africa Continental Free Trade Area could not come soon enough
0 comment(s)
---