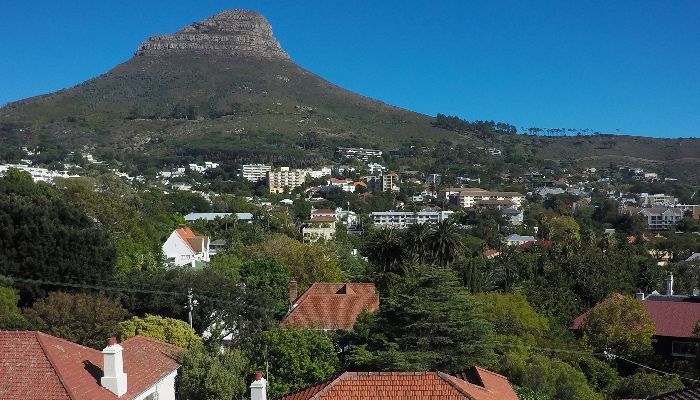 Sellers are turning to the auction floor for value and fast results that exceed their expectations
Property in Oranjezicht in Cape Town's city bowl, offers the full package of convenience. Idyllic location with breath-taking mountain and city views, as well as close proximity to the CBD. This means no need to sit in Cape Town's infamous traffic.
"Where properties have incredible character, often related to a particular architectural period, on-site auctions offer the ideal opportunity for prospective bidders to indulge in the ambience and atmosphere of the property, when deciding if and how much to bid, and in this case pushed the hammer to R6 968 750," said Andrew Koch, ClareMart General Executive Director.
Set on a 716m² erf, this single-storey three-bedroomed home offers further development potential and the opportunity to add another level. This would increase its value proposition to the investor who buys for the rental market or to improve and re-sell.
City bowl properties are always in high demand and this property was of particular interest to many bidders not only for the great location, but the simple design that lends itself to further development and remodelling to a more modern design. The surrounding architecture is an eclectic mix of modern and period-specific homes, which makes for exciting redevelopment.
Why auction?
"More and more sellers are turning to the auction floor for fast results that often exceed their expectations in terms of the value that the auction model offers. We are simply faster than traditional real estate channels and bring to the table qualified, cash buyers," concluded Koch.
For more information on upcoming auctions, or to list your property with ClareMart Auction Group, contact Andrew Koch on andrew@claremart.co.za, 082 494 9631 or 021 425 8822.
Please see other completed auctions in the Downloads section on the left-hand side of the page, here.
Business Essentials is Africa's premium networking and business directory.
Read more from our Press Room:
___
Clifton 4th Beach – Bungalow Sells for R23million
___
Green Point – Trendy Cottage Sells for R6,2m
___
Baronetcy Estate Plattekloof – Luxury Mansion Sells for R11m
---
Related Articles:
Why Millennials are Losing Their Hair
0 comment(s)
---
Removing Vulnerability in Residential and Commercial Estate Management
0 comment(s)
---
What Employers Need to Know About Hearsay Evidence
0 comment(s)
---
Unpacking the BEE Management Tool
0 comment(s)
---
IBA Group Opened a Digital Twin Laboratory
0 comment(s)
---