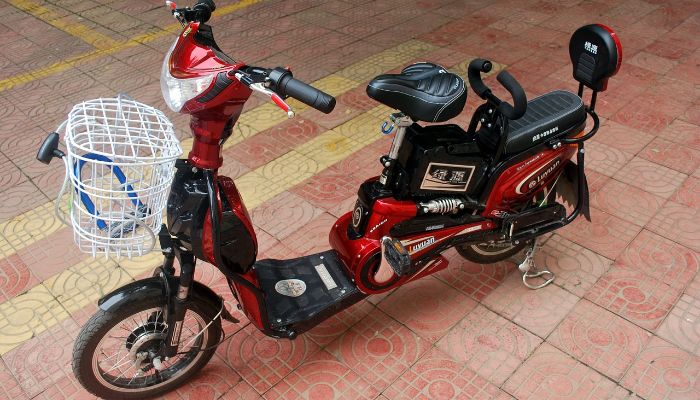 SA truly is a land of opportunity
The future of business in SA and the incentives being born daily to strengthen our citizens and economic system are coming to fruition.
SA is said to be one of twenty-five developing countries that, together, will be responsible for producing 50% of the world's GDP by the year 2025. To elevate our country, business in South Africa has to adapt to our country's unique needs.
Business in South Africa: A call to all entrepreneurs.
An example of how business in South Africa can help drive us forward is by taking a more direct approach to socio-economic betterment and reform. Business that works to empower the people of South Africa as well as make a profit and grow. You can read our article here that tells how SAB took youth empowerment into its own and made an extremely positive socio-economic impact as a company.
However – this article is addressing entrepreneurship. To get ahead, the South African economy is in urgent need of more entrepreneurs to boost growth, foster innovation, and aid in job creation.
South Africa has to develop a better environment and support system that stimulates an increase in entrepreneurship. Instead of delving deeper into this, we wanted to take a moment to celebrate one young entrepreneur. We hope he will inspire many more to build their own businesses.
We're talking about Fezile Dhlamini, a Soweto born innovator who has decided to create his own e-hailing public transport company called Green Scooter. There is a lot of buzz around Green Scooter and talks of its potential to challenge Uber and Taxify in South Africa.
Business in South Africa: What is Green Scooter?
Green Scooter is an e-hailing transport company that aims to carve a new niche in the transport industry.
South Africans are currently familiar with being able to catch taxis, metered taxis, use Uber and Taxify services or drive themselves. Green Scooter is a new eco-friendly alternative that is launching on the 1st of September.
The vehicles are what make Green Scooter truly unique. It is is the first electric vehicle sharing platform, built for Africa by Africa. According to Fezile "it's one that's going to create a lot of financial benefits and societal benefits that can really improve how we consume."
Fezile's business model centres on cutting-edge innovation and the operating expenses that are far lower than those of the competition.
A normal vehicle engine has more than 2 000 parts. The Green Scooter electric vehicle is made out of 270 parts. The entire vehicle, and the future of the business is to build the scooters locally.
The scooters will be electrically charged, and offer a traditional meter taxi or Uber-style service. They will also boast a cargo service offering a delivery service for small businesses. It will thereby carve its own niche market between a modern taxi service and conventional delivery services.
The scooter can travel up to 100km on a single charge. The scooter has a top speed of 60km/h. Dhlamini said that in addition to the hundreds of potential users who have already registered on the website to utilise it when it is launched, the number of pre-orders is also growing, including from a handful of countries within the African continent.

Business in South Africa: Fezile Dhlamini's story.
Fezile Dhlamini was born and raised in Soweto. He has said that it has always been in his nature to invest time into learning new things. In an interview with the IOL Business Report Dhlamini said that he got his first computer when he was six years old. He made a point of teaching himself everything he possibly could about the machine. If he is looking for an answer he will go to every length to make sure he finds it. Determination and perseverance, from a young age it seems, has always been a character trait that has directed Fezile.
When he was completing his Undergraduate Degree in Strategic Communications at the University of Johannesburg, Dhlamini said he applied for a job at Uber, a company that inspired him.
To his disappointment, he was rejected. However, the young student then persevered, adamant to land a job at the ride-hailing company. He continued to apply for back-end job positions; from digital strategy to operations at every branch in South Africa and London. Alas, Fezile would never land a job at Uber and would take a different career path altogether.
In December 2015, the idea of Green Scooter was born. The founder says that he was on holiday in Richards Bay and he noticed how everyone was walking. He felt there was an innovative, cost-effective business opportunity at hand that could satisfy a transport need in South Africa that was not being attended to yet.
"I did a lot of research on marketing ideas and at the same time, I was also heavily invested in tech", adds Dhlamini in his interview with IOL Business Review.
Dhlamini then imported electric scooters from Sweden and founded his own ride-sharing service, Green Scooter.
30% cheaper
Green Scooter uses the same model as Uber and Taxify, says Dhlamini. However, it is 30% cheaper.
We eagerly await the launch in September and to see Fezile become a success and further grow his business which will create many jobs and enable many other South Africans to flourish.
Business in South Africa: The importance of entrepreneurship.
We cannot overstate the vital importance and positive contribution of entrepreneurship and an entrepreneurial culture in economic and social development. Entrepreneurs create and bring to life new technologies, products and services and create new markets and jobs along the way.
Entrepreneurs are smart risk takers, implementers, rule-breakers; or in a word: innovators. And like any emerging economy aiming to move ahead, in South Africa we need lots of them.
Business in South Africa: How can your businesses help?
At the beginning of this article, we mentioned that business in South Africa can greatly aid the development of our country by more directly helping facilitate socio-economic betterment.
Businesses should try to play their part in helping support promising young entrepreneurs. Enterprise development involves the growing of small and medium-sized black businesses through the provision of finance and support, assisting in their business development and sustainability.
In creating a programme for enterprise development, budding entrepreneurs and all they hire will earn a living, which in turn uplifts their quality of life.
Enterprise development is, in fact, something that counts towards the BEE rating of business in South Africa because of the great impact it has.
Business in South Africa: Enterprise Development and BEE
Enterprise development programmes are just one of the elements of BEE. We consider it an effective way to combat poverty across the globe.
Its objective is to teach potential entrepreneurs how to create a sustainable business that will grow and increase job creation. This, in turn, contributes to economic growth.
Enterprise development programmes ought to be aimed at transferring skills and wealth as well as leading to the sustainable growth of small businesses.
Where Do We Go From Here?
Making the efforts in your company to ensure you're compliant with BEE and have improved your scorecard as much as possible is one of the best investments you can make in both the long and short term. By using the tourism industry, and other examples of people doing it right – we can see what an effect these initiatives can have on a business and industries as a whole.
The benefits of becoming BEE compliant can also be directly beneficial to your level of company success. For example, having a BEE certificate allows you to perform business with government sectors and other public entities. It also allows your business to tender, and having a higher BEE level improves your chances drastically on this.
If your company is in need of BEE suppliers and services, BEE-Connex is the largest network of top B-BBEE experts. They are all available at the click of a button so you can have the best of the best servicing your companies BEE needs.
Sign up for BEE-Connex today or learn more about it.
Business Essentials is Africa's premium networking and business directory.
Read more from our Press Room:
___
SAPOA Awards 2018
___
How South Africa Tourism is Transforming for Diversity
___
How SAB Empowers Youth Through Training And Development Learnerships
---
Related Articles:
How Long Does Debt Counselling Take?
0 comment(s)
---
The Willard® BLUE Battery Promotion Has a Winner!
0 comment(s)
---
The Development of a Solar Photovoltaic Market in Ghana
0 comment(s)
---
Businesses to be Verified Based on New B-BBEE Code Amendments from 01 December
0 comment(s)
---
SAP SuccessFactors & Skillsoft
0 comment(s)
---