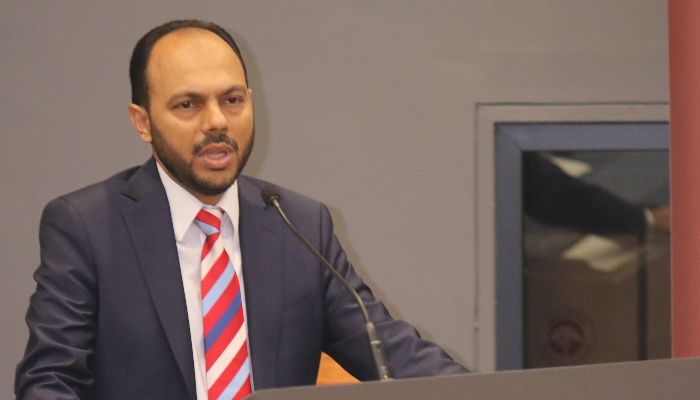 What is Islamic finance and why do you need to know about it?
A first for Southern Africa as Regent Business School launches a Postgraduate Diploma in Islamic Finance (NQF 8, 120 credits). The launch is in light of the growing global demand for skilled Islamic Finance and Banking professionals. The qualification launched in both Johannesburg and Durban recently and will launch in Africa in the near future.
As a member of Honoris United Universities, Regent Business School has an established footprint across the continent for providing affordable, accredited, quality business and management education. On the back of intensive market research, the addition of this new programme to the RBS programme offerings solidifies RBS's drive to produce career professionals. Professionals geared towards making an impactful change across various sectors in Africa, thus, ensuring increased employability and enhanced skills sets that are relevant to the local and global marketplace.
Students who successfully complete the Postgraduate Diploma in Islamic Finance and Banking (PG Dip IFB) will be adequately equipped to make a significant contribution to the rapidly growing Islamic finance sector worldwide. According to industry research, the industry urgently requires 50 000 skilled professionals. The sector has grown at an average of 10 – 12% over the past decade. It is estimated to be worth approximately 4 trillion Dollars by 2022. The demand for skilled employees in this discipline is estimated to grow exponentially by this time.
Advanced level qualification
This diploma is an advanced level qualification which produces highly skilled professionals who can fulfil the demands of the market. The programme aims at providing a benchmark for the understanding of the underlying principles of Islamic Finance and Banking. The programme trains the student to understand the differences between the conventional banking system vs Islamic Finance and Banking. This will produce a well-rounded professional who can excel in interest-free Islamic Finance and Banking as well as in conventional banking.
The programme provides a professional qualification for commerce and finance graduates to initiate a career in the banking sector. It can also enhance career opportunities for those who are already in the financial services sector but require a professional qualification.
The coursework includes the following modules:
Islamic Principles of Economics and Finance
Islamic Commercial Law and Contracts
Interest-Free Banking and Corporate Social Responsibility
Islamic Financial Markets
Corporate Governance, Risk and Regulatory Environment
Research Project
On completion of this qualification, candidates will be able to:
• Demonstrate the ability to critically analyse the fundamentals of if Islamic Finance and Banking
• Critically evaluate the existing Islamic Finance and Banking products and services vis a vis conventional banking
• Analyse and evaluate the social responsibility features of the interest-free banking system
• Differentiate between Interest-free Capital Markets, Islamic Venture Capital and Islamic financial instruments
• Apply the techniques, methodologies and theories pertaining to Islamic product development issues
• Assess the importance of corporate governance, regulation and supervision in the field of Islamic Finance and Banking
• Demonstrate a comprehensive and systematic knowledge base of Islamic Finance and Banking
Mid-year registrations for Regent Business School's Postgraduate Diploma in Islamic Finance and Banking amongst other qualifications are now open, contact the team on
011 482 1404, email execjhb@.ac.za or visit the RBS website.
Business Essentials is Africa's premium networking and business directory.
Read more from our Press Room:
___
Top Tips for Creating an Effective Board Agenda
___
A National B-BBEE Strategy
___
Old Mutual Cape Town Will Go "Off The Water Grid" With Launch Of Water Filtration Plant
---
Related Articles:
How Long Does Debt Counselling Take?
0 comment(s)
---
The Willard® BLUE Battery Promotion Has a Winner!
0 comment(s)
---
The Development of a Solar Photovoltaic Market in Ghana
0 comment(s)
---
Businesses to be Verified Based on New B-BBEE Code Amendments from 01 December
0 comment(s)
---
SAP SuccessFactors & Skillsoft
0 comment(s)
---