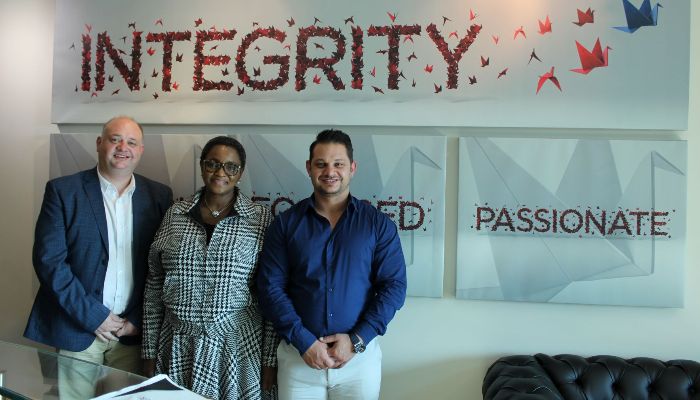 Minister of Women in the Presidency and ANC Women's League President commends LFP Training for its contribution to education in South Africa
LFP Training saw a visit by esteemed Minister of Woman and ANC Women's League President, Bathabile Dlamini to its campus in Randburg, Johannesburg last week.
LFP Training is the leading provider of BEE aligned Skills Development training in the country. It's the largest privately-owned FET college in South Africa. The team at LFP Training was proud to showcase its facilities and offerings to the Honourable Minister. The Honourable Minister received a guided tour of the facilities. She took the opportunity to better understand the brand's processes and success to date.
The company has trained more than 6000 unemployed and disabled learners. The Honourable Minister noted that she was impressed by the company's high standards. She was also impressed by the quality education provided to learners. She also took the time to meet learners and gave talks on women empowerment, women against abuse and women's rights to both learners and staff.
The staff and learners found the experience invaluable. The support received by Government is crucial to the success of LFP Training. This meeting once again cemented the fact that the company is delivering well-above the industry norm.
Business Essentials is Africa's premium networking and business directory.
Read more from our Press Room:
___
Online Dementia Support Group Launched
___
The Launch of A New Market Access Platform
___
Millennials' Jobs Fit their Lives, so should your Organization's
---
Related Articles:
The Africa Continental Free Trade Area Protocol on Investment: A Prickly Pear for SADC and other Regional Economic Communities
0 comment(s)
---
In a Post Covid-World, the Africa Continental Free Trade Area could not come soon enough
0 comment(s)
---
How the Environment Affects Your Health, and What You can do About It
0 comment(s)
---
Resilience is Critical for Business Success in Our Post-COVID-19 Future
0 comment(s)
---
Are You Ready for the 4IR?
0 comment(s)
---